MHSS Parent Council launches online communication platform MHSS Connect
Tuesday, September 18, 2012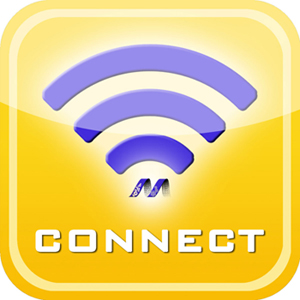 Parents' full support in their children's academic development is very important. This the members of the Malayan High School of Science (MHSS) Parent Council, Inc. (PCI) know very well. PCI knows that communication carries a great value in the betterment of their children's education, so they established MHSS Connect.

"MHSS Connect is an online community created by the MHSS Parent Council for parents/guardians, faculty, and the administration of MHSS who want to reach out and share their thoughts about activities at MHSS," said Amiel Mendoza, PCI's public relations officer. "Connect will encourage open communication within the Malayan family in a faster and more convenient way. It will serve as a bridge, a channel, or in short, a connection between parents and the school."

PCI's secretary Winnie Ragudo believes that MHSS Connect, an exclusive group on Facebook, will be very useful in keeping everybody in the community in the loop for the latest important happenings at school. All they have to do is join the group, and they will get timely updates.

"MHSS Connect will update parents, especially those working abroad or traveling, of the different activities or concerns at school. Also as there are times when our children forget to hand us important communications from the school, MHSS Connect will keep us informed."

MHSS Connect was born after PCI held a general assembly wherein parents discussed about the recent leadership training seminar in Nueva Ecija that all MHSS students participated in. Parents had slight difficulty in getting updates from their kids, who were stranded in the province together with the school's faculty and staff due to the monsoon rains.

"One of the parents was looking for a better way to be informed of developments of the said activity. I discussed it with the Parent Council president, Jedel Agron, and pointed out that a group on Facebook would be easy to put up. A week after the meeting, last August 26, MHSS Connect was born," related Mendoza.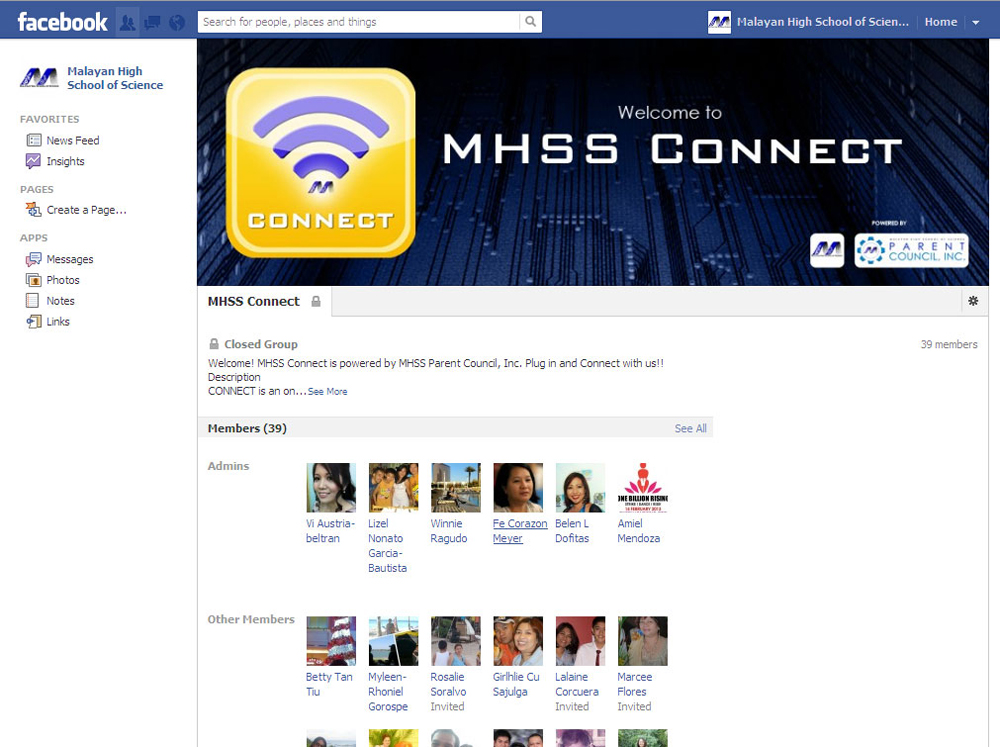 MHSS Connect is an online community created by the MHSS Parent Council for parents/guardians, faculty, and the administration of MHSS who want to reach out and share their thoughts about activities at MHSS.
Serving as the official bulletin board for PCI, MHSS Connect will be posting upcoming student activities, important schedules, and surveys, among others. It will also help promote campaigns.

However, apart from making information dissemination easier among the school's stakeholders, MHSS Connect will also serve as a valuable learning venue for all parents and guardians. MHSS Connect will serve as a forum wherein parents and guardians can share their thoughts and expertise and discuss issues that really matter to their children and their education. It will welcome questions, suggestions or comments from parents.

"Aside from it being a tool to communicate important updates, we can post articles and other stuff that students and parents will learn from. This is basically networking among the parents, students, and the MHSS management," said Ragudo.

MHSS principal Dr. Efren B. Mateo lauds the PCI for helping the school in improving the Malayan experience not only for the students but for the parents as well.

"Parents who are busy in their work need not meet together physically just to share with other parents as well as with the teachers and administrators their thoughts on how to improve the academic performance of their children," he said.

For him, a child's academic development is always the result of the collaboration of parents, teachers, school administrators, and the student himself.

"The administration sees to it that learning supports are well provided, teachers employ the appropriate strategies to ensure maximum assimilation of constructs, students respond positively to the academic excursions facilitated by their teachers, and parents show full support for all these endeavors. No matter how effective and efficient the teachers and how excellent the facilities are, if the parents do not give full support, the students' academic development will suffer."

Mendoza believes that MHSS Connect is just the beginning of a more fruitful partnership between MHSS and PCI.

"We strongly encourage the parents to Connect with us because the success of MHSS Connect lies on its members. The more they participate in the discussions and share their thoughts, the more it will serve its purpose."

Join MHSS Connect at http://www.facebook.com/groups/405209139545211.