MHSS reaches out to the poor, holds outreach program
Friday, January 6, 2012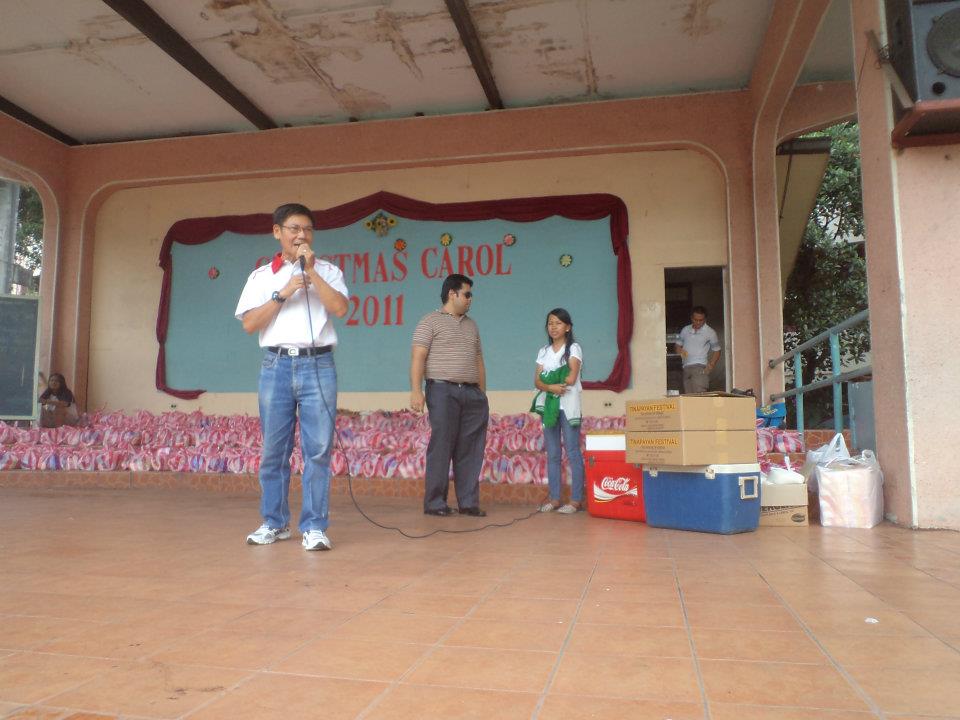 Dr. Efren B. Mateo, principal of Malayan High School of Science, delivers a speech during last year's outreach program of the school held in Justo Lukban Elementary School.
MHSS faculty members, led by Student Council adviser Ms. Genevieve Hilario, and the students treated an estimated 300 public elementary students of Justo Lukban Elementary School to a day of fun, games and gift-giving last December 19.

The outreach program was held at the elementary school's ground.

"The outreach program started in school year 2007-2008, the second year of operation of the school. The activity is a living application of the lessons learned in social studies and values education: concern for the less-privileged sectors of the society," MHSS principal Dr. Efren B. Mateo said.

"It is also a way of realizing the value of responsibility- one of the core values espoused by MHSS; responsibility to share blessings to the needy brothers and sisters," he added.

Through the outreach program, the MHSS is also promoting the true meaning of this season – giving and sharing blessings.

The outreach program was made possible through the help of various organizations and families who supported the cause. A group composed of parents of MHSS students also lent a hand.

"It was only for the last two years that the outreach activity was scheduled in December - for obvious reason. We commemorate the gift-giving tableau done by the three kings to the new born King," Dr. Mateo said.

The guidance counselor of Justo Lukban, Mrs. Victoria A. Isla, expressed her gratitude to the school.

She said she hopes the MHSS will continue to live up to its tradition and vision of nurturing not only academically gifted students but socially aware and morally upright citizens of our country as well.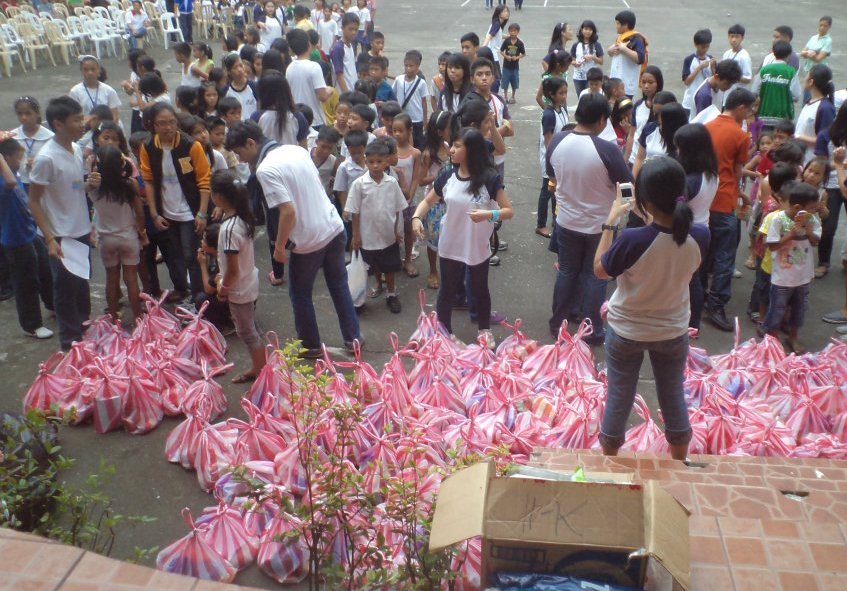 The students of Malayan High School of Science distribute goods to pupils of Justo Lukban Elementary School during the school's outreach program in 2011.