Malayan Science students, parents attend Cyberpeace Hour webinar
Friday, October 23, 2020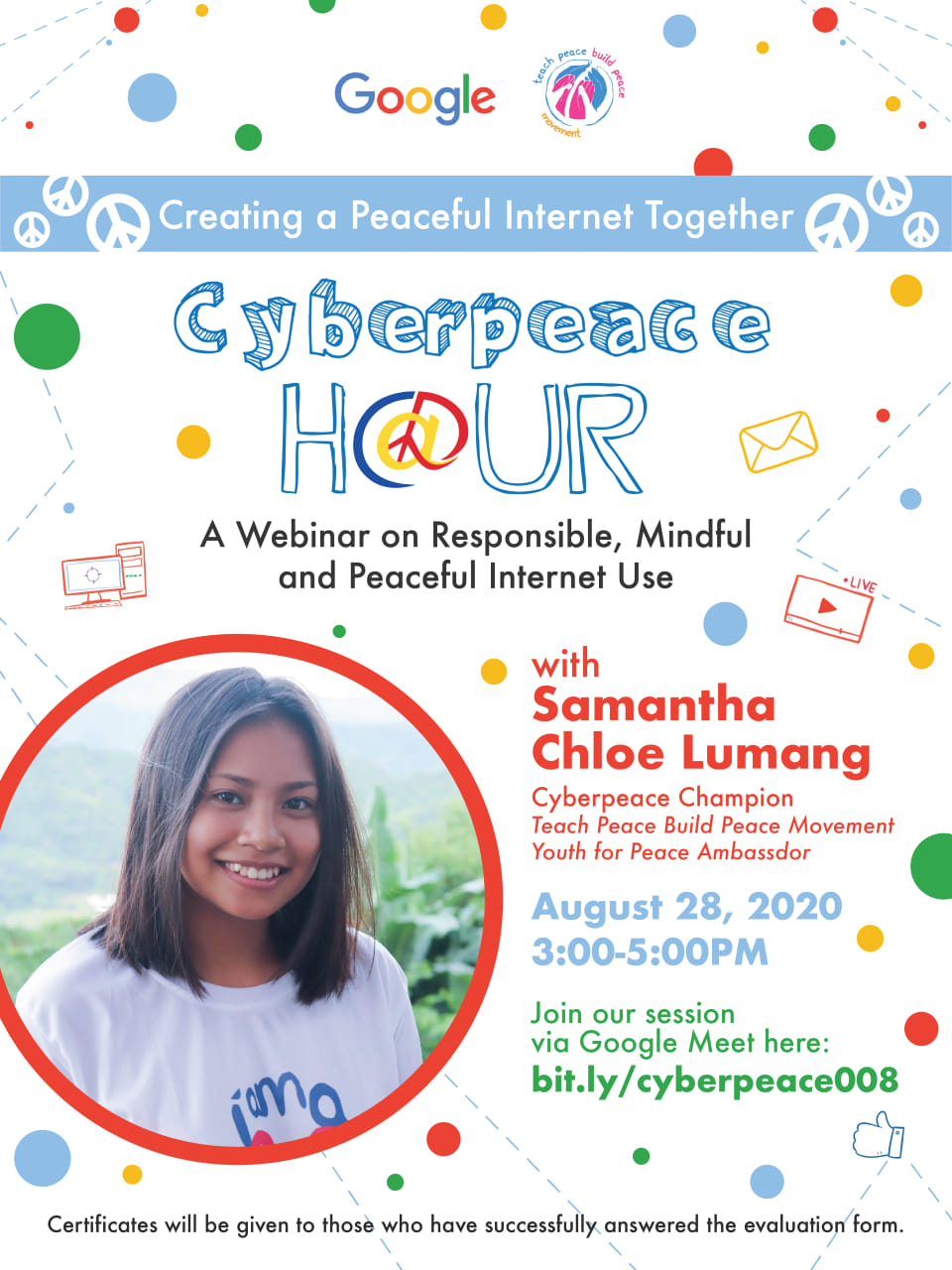 Embarking on the mission of making the Internet a safer and peaceful space, Malayan High School of Science students and parents participated in the Cyberpeace Hour webinar last August 28.
The webinar, a project of Google Philippines and Teach Peace Build Peace Movement (TPBPM), discussed responsible, peaceful, and safe Internet using the Cyberpeace Curriculum, which is based on Google's Be Internet Awesome Curriculum. It was facilitated by Samantha Chloe Lumang, a Cyberpeace Champion and TPBPM ambassador.
According to Malayan Science student activity coordinator Maeve Fernandez, the webinar empowered the participants to practice safe lifestyle and peaceful behavior on the Internet.
"As Internet and technology consumers, students need to be careful on what they post, browse, and click, as these can affect them," she said.
The participation of students and parents in the webinar boosts Malayan Science's programs in providing well-balanced student life and safeguarding students' emotional and mental well-being despite the online remote learning setup.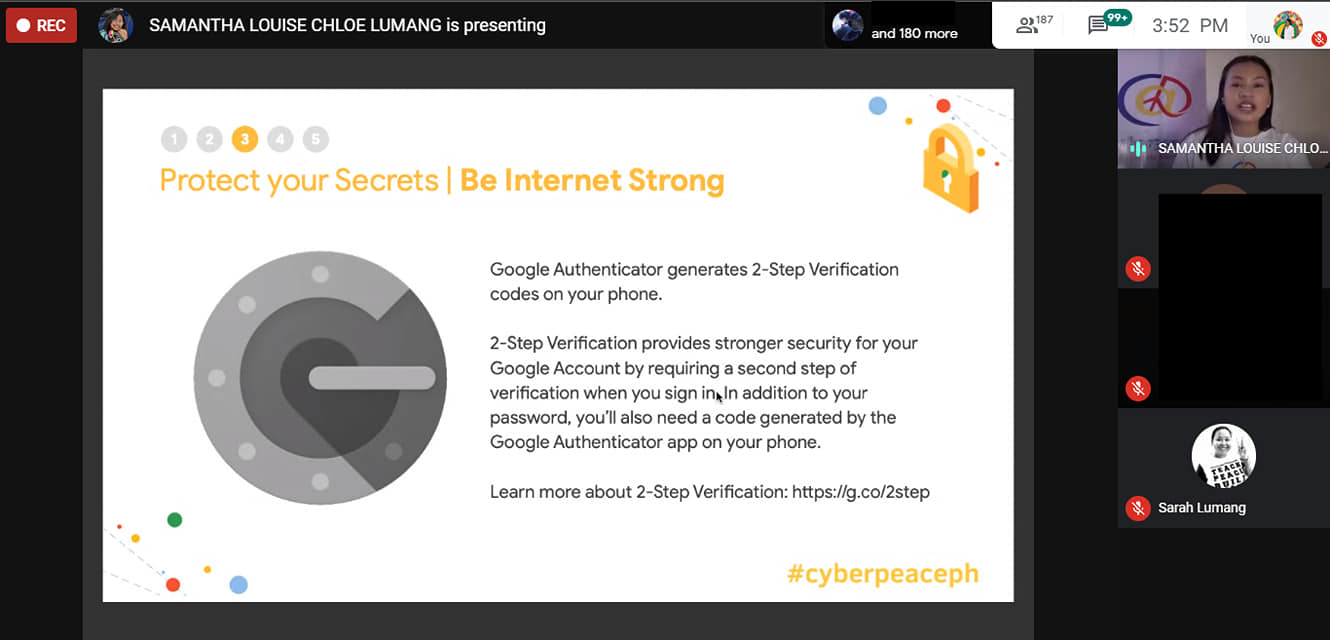 Cyberpeace champion Samantha Chloe Lumang facilitated the Cyberpeace Hour webinar.