Malayan Science holds webinar on COVID-19
Tuesday, October 13, 2020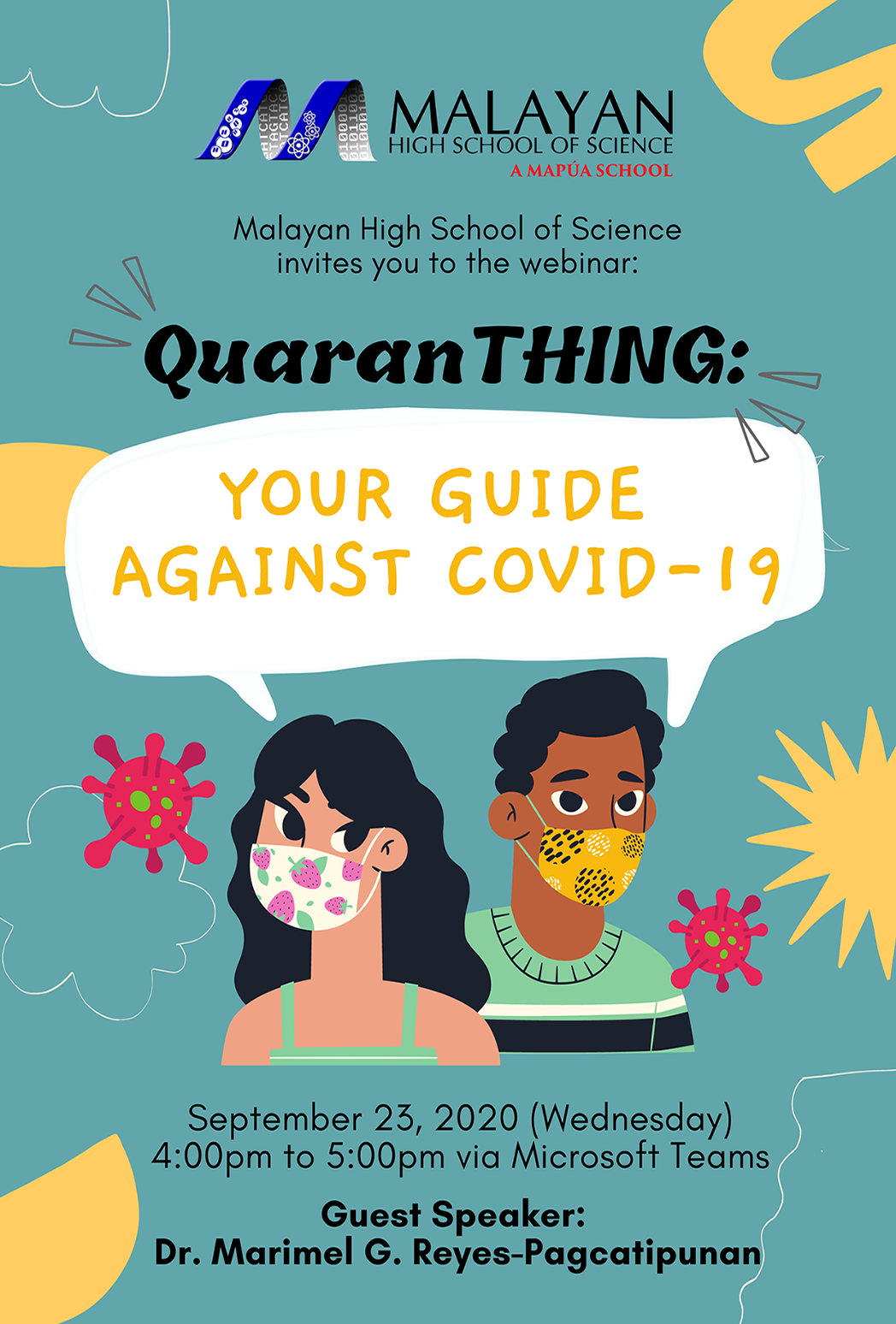 Raising coronavirus disease 2019 (COVID-19) awareness among its students, Malayan High School of Science conducted a webinar titled QuaranTHING: Your Guide Against COVID-19 last September 23.
The webinar was facilitated by Dr. Marimel Reyes-Pagcatipunan, a pediatric infectious disease specialist and an associate professor at the Department of Pediatrics, University of the Philippines College of Medicine-Philippine General Hospital.
Dr. Pagcatipunan discussed information on COVID-19 such as signs and symptoms, testing, quarantine, precautionary measures, and myths and facts.
According to Ms. Maeve Fernandez, Malayan Science student activity coordinator, webinars are aimed at broadening students' knowledge and their understanding of the current issues in the country.
"Malayan Science wants to impart awareness on the current infectious disease among its students, build resiliency and improve adaptability in the new normal among students, teachers, and parents, and highlight the importance of taking good care of their health," Fernandez said.
Continuing to promote student engagement, even in an online learning setup, by holding seminars, orientations, and other student activities, Malayan Science will also be conducting webinars on mental health awareness, career readiness, personal development, technology and innovation, and nutrition and health, among others.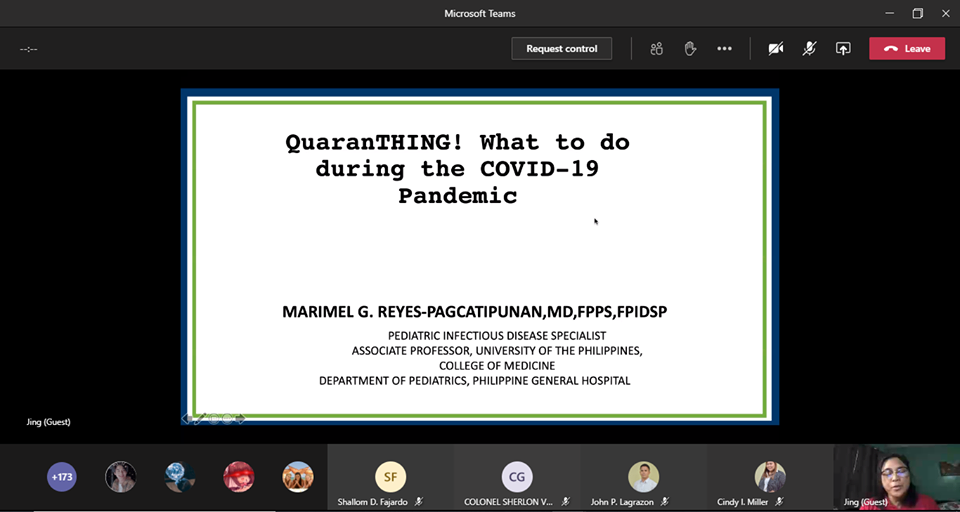 Pediatric infectious disease specialist Dr. Marimel Reyes-Pagcatipunan facilitated the webinar through Microsoft Teams, real-time collaboration and communication platform.