MHSS students recognized in InCEthink 2019 bridge building competition
Thursday, October 24, 2019
Malayan High School of Science (MHSS) students' work earned recognition in the InCEthink 2019: Bridge Building Competition last September 28 at the University of the Philippines Diliman.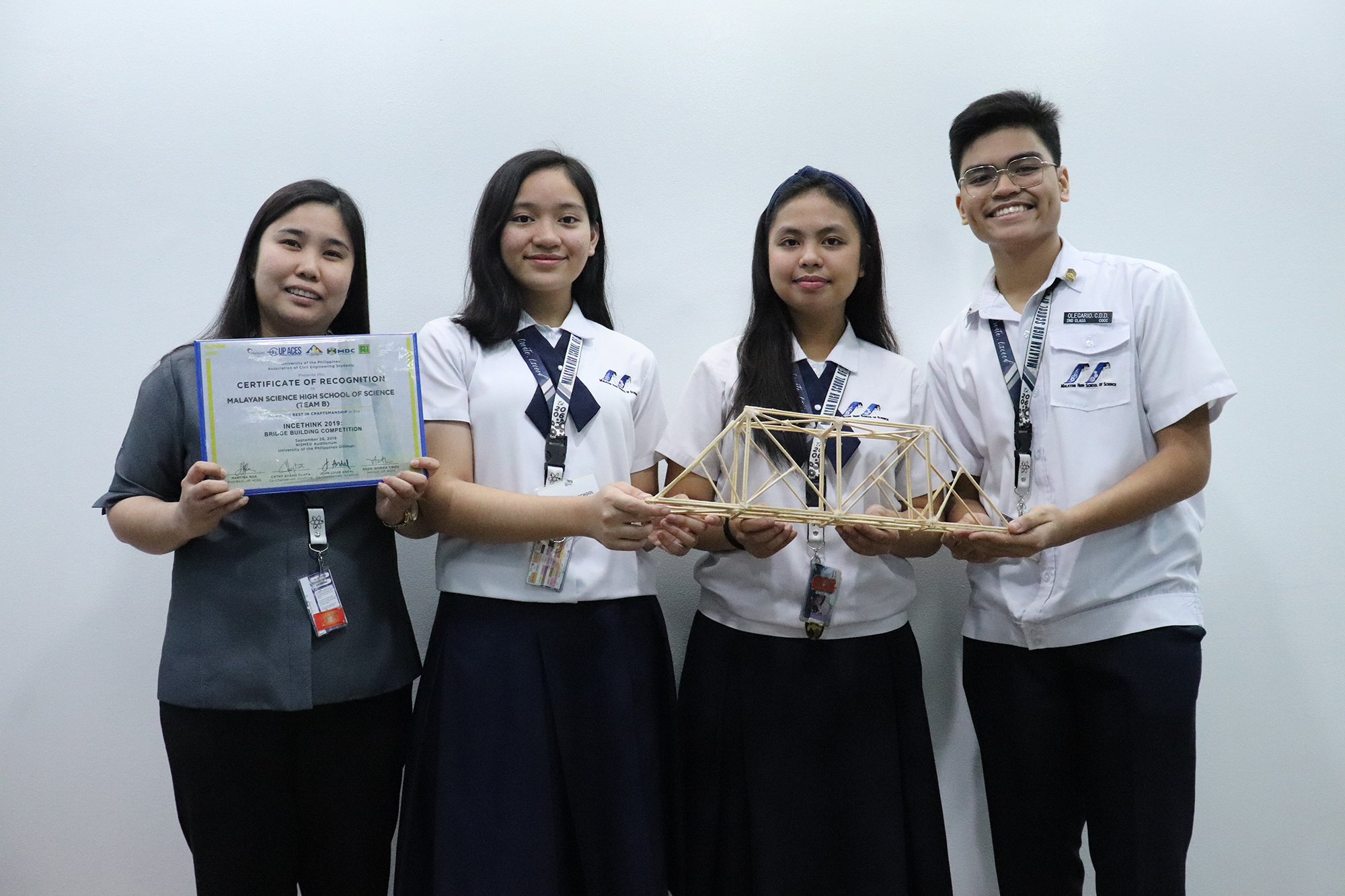 Grade 9 students Chelsea Mykyla Solajes, Charmagne Lizzette Inao, and Christian Danielle Olegario received the Best in Craftmanship award out of over 80 participating student groups. The team was coached by Ms. Anna Marie Sheryll Dimaiwat of MHSS Mathematics, Science, and Technology Department.
The InCEthink is a one-day event that features the bridge building competition, career talks, and lab tours in the week-long National Civil Engineering Summit 2019. InCEthink aims to introduce the field of civil engineering to high school students through these activities.