Malayans win in Philippine Robothon
Wednesday, October 23, 2019
Three groups of Malayan High School of Science (MHSS) students emerged victorious in the 7th Philippine Robothon held last September 28 at Mapúa University.
The Philippine Robothon is an annual thematic competition of First Eduspec, Inc., where students are challenged to engineer creative robotic solutions and innovate real-world processes for the future.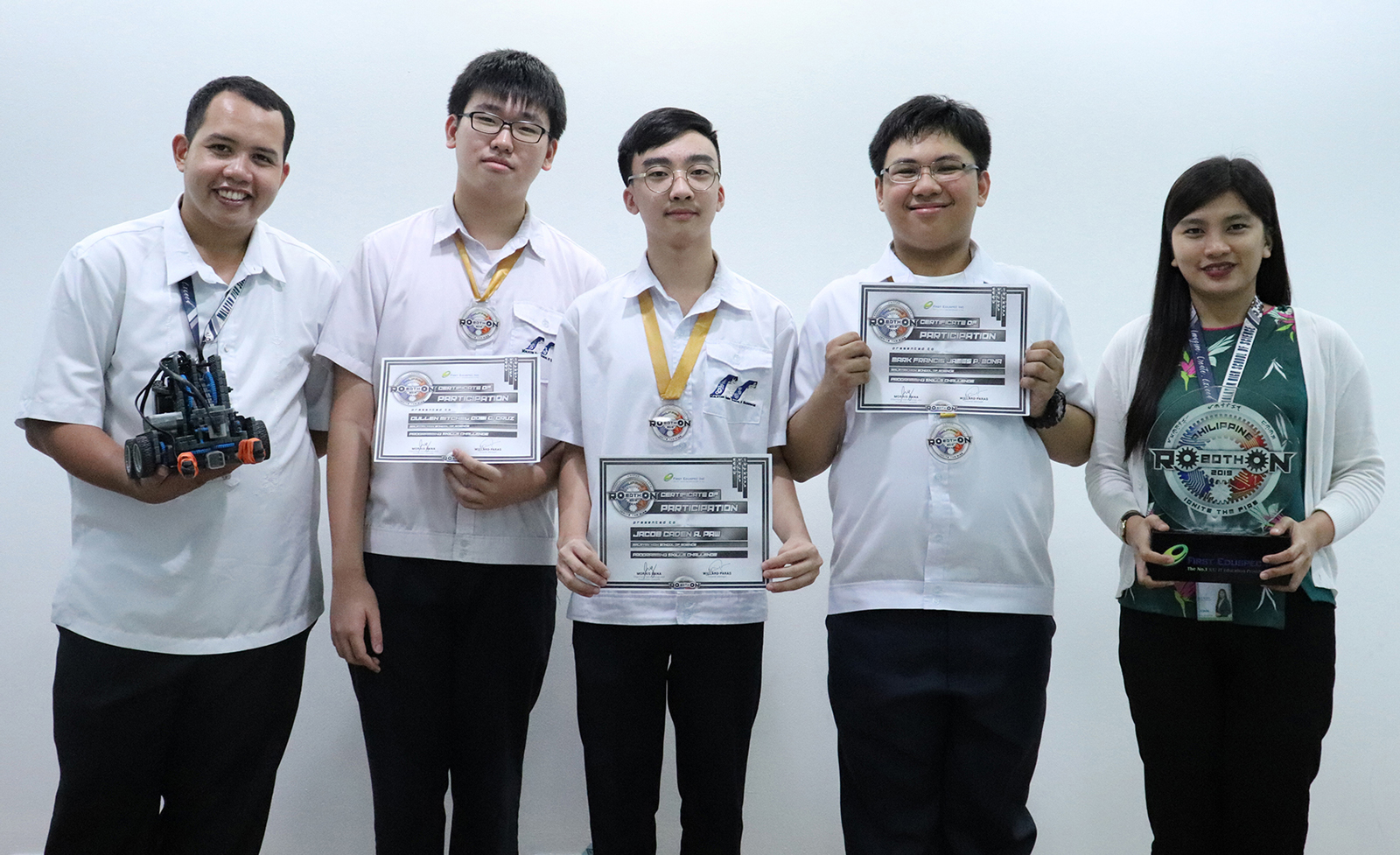 The group composed of Malayan Science Grade 10 students Mark Francis James Bona, Cullen Mitchel Cobi Cruz, and Jacon Caden Paw topped the Programming Skills Category, themed "Smart Farming and Waste Management." The competition, which focused on spot programming, required students to accomplish missions by developing and programming a plan.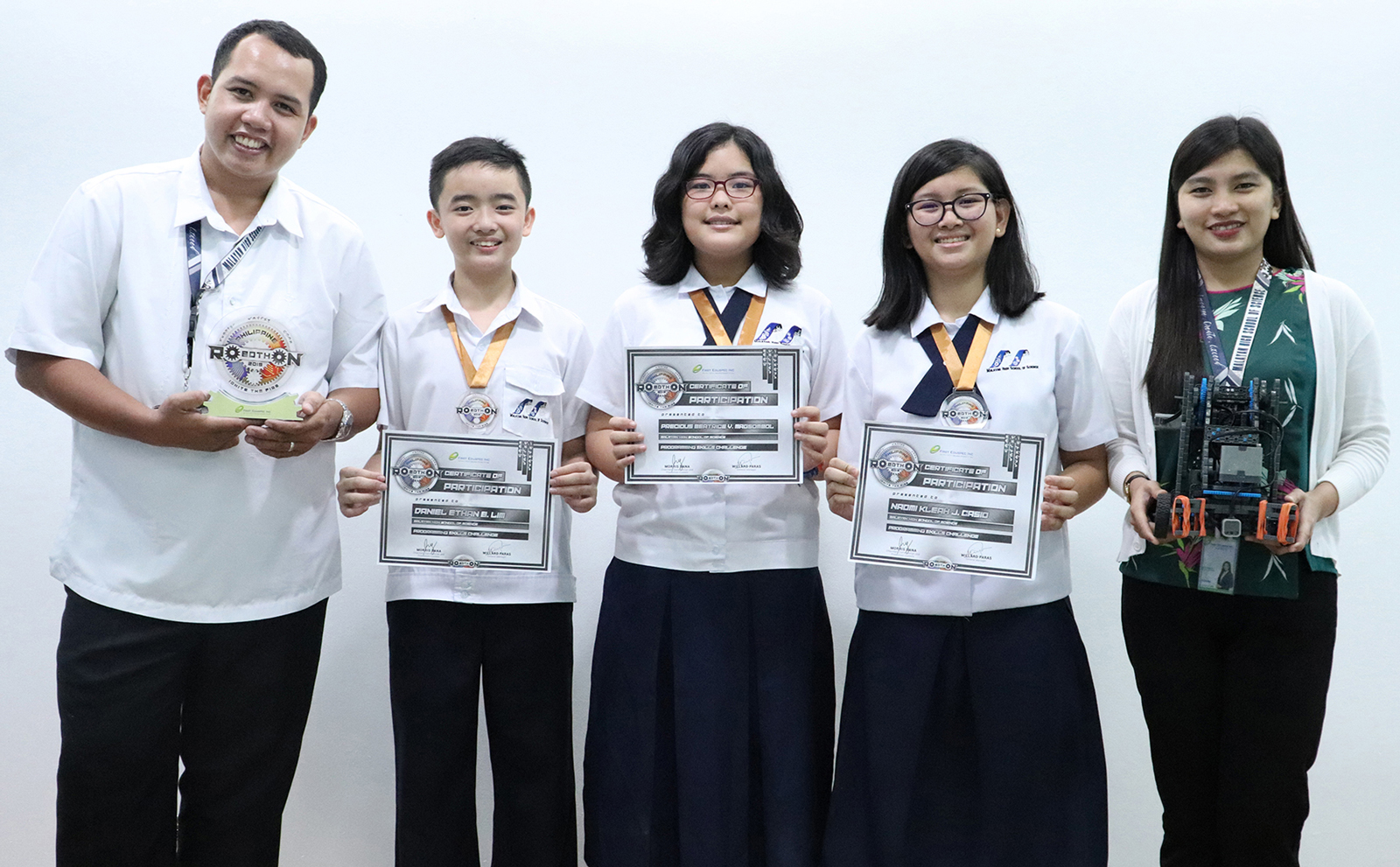 Another group of Malayans, Grade 7 student Daniel Ethan Lim and Grade 8 students Precious Beatrice Magsombol, and Naomi Kleah Casio, finished as second runner-up in the same category.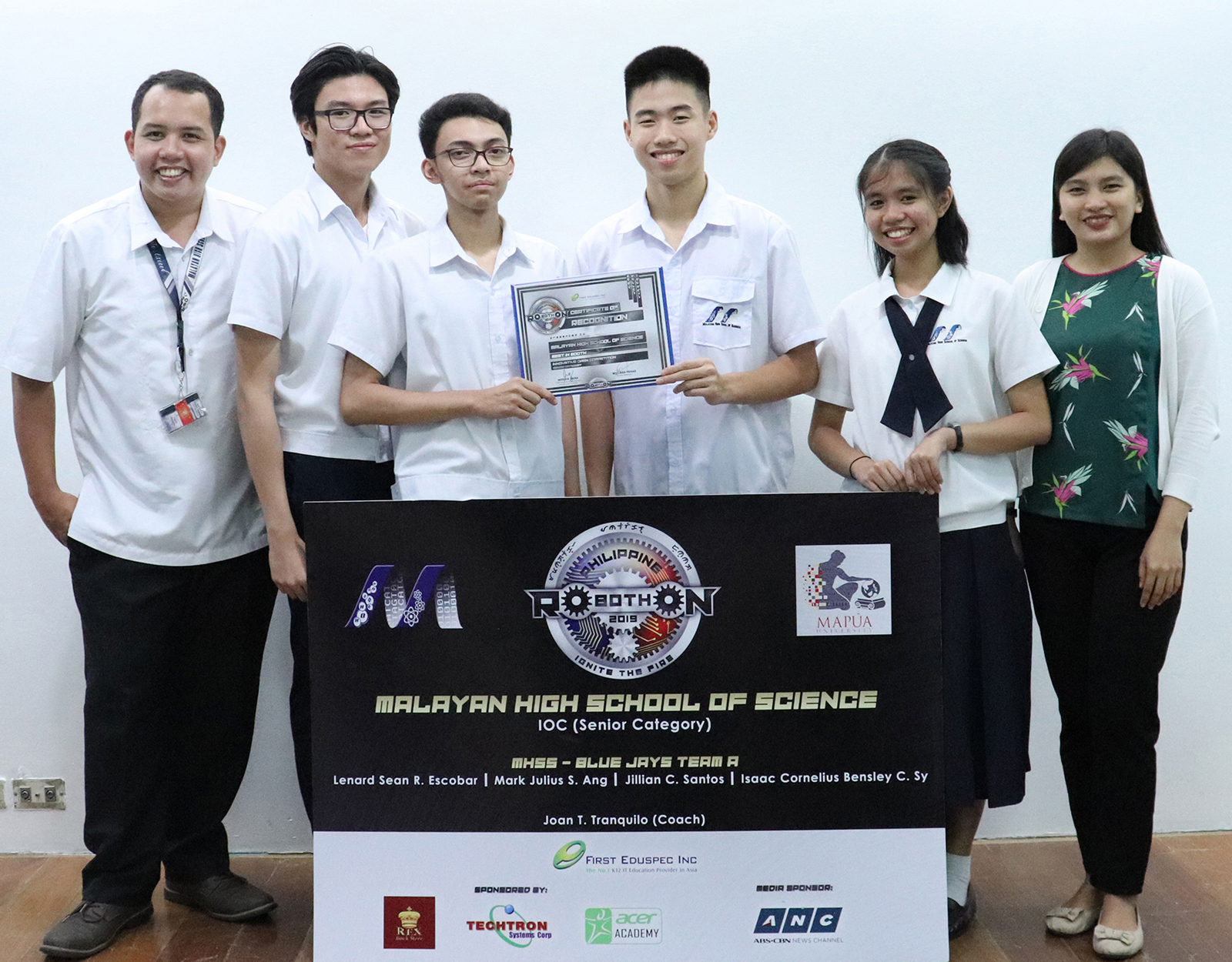 Meanwhile, Grade 10 students Mark Julius Ang and Jillian Santos and Grade 9 students Lenard Sean Escobar and Isaac Cornelius Bensley Sy received the Best Booth award for the Innovative Open Competition.
Themed "Greener Revolution for Circular Economy," the project-based competition showcased the students' innovative solution by designing, building, and programming their robots. The students worked on a robot named Hydro Handling Organizer (H2O), which will serve as an avenue to eliminate trash in different bodies of water like rivers, creeks, and other polluted areas.
The three student groups were mentored by MHSS Robotics and Technology teacher Ms. Joan Tranquilo.
Established in 2006, Malayan High School of Science is one of the leading junior high schools in Manila. It employs science, technology, and mathematics-centered curricula, and is one of the few schools to offer robotics and technology courses to all its students.