Malayan Science holds 1st Sci-Tech Summer Camp
Friday, May 24, 2019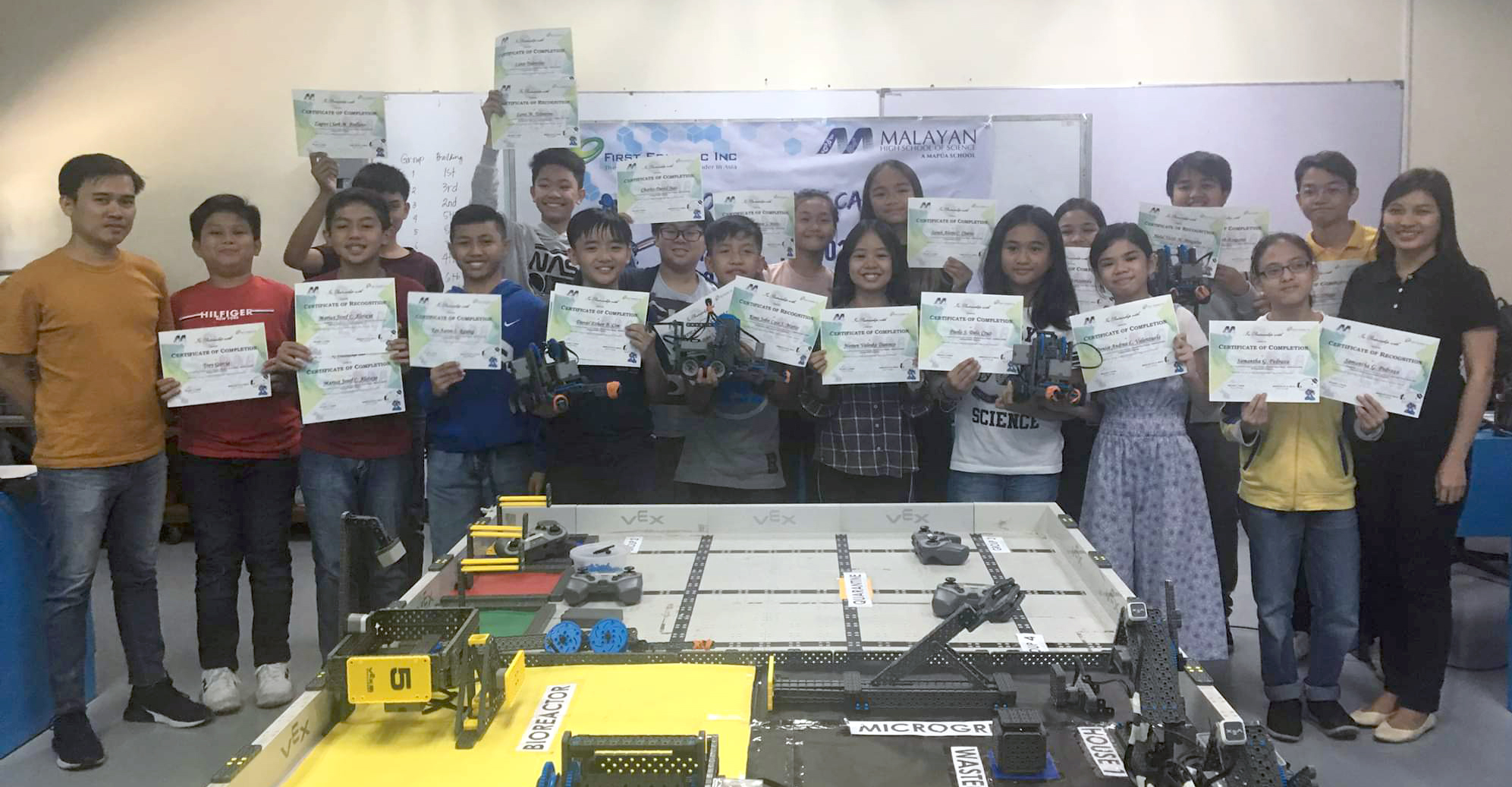 Malayan High School of Science (MHSS) recently conducted its first-ever Sci-Tech Summer Camp last May 6 to 10 in its campus in Pandacan, Manila.

The Sci-Tech Summer Camp served as enhancement program for both incoming and current junior high schools students from MHSS and other schools. Aimed at enhancing the skills and talents of students in the area of robotics and technology, the program offered a robotics boot camp for incoming Grade 7 students and a robotics enhancement camp for incoming Grade 8, 9, and 10 students.

MHSS also conducted an animation seminar for incoming Grade 7 students and a multimedia seminar for Grades 8, 9, and 10 students, equipping them with knowledge and skills needed in many 21st century careers.

"Last year, the program only offered Math and Science subjects," said MHSS Principal Emmillie Joy B. Mejia. "As a result of last year's success, we decided to continue the activity with additional subjects such as animation, multimedia and robotics."

The summer camp was held in partnership with innovative information and communication technology provider First Eduspec, Inc.

"This program, aside from increasing the participants' knowledge on the various topics, enables the students to develop 21st century skills such as collaboration, creativity, critical thinking skills, and communication," said Mejia.

Malayan High School of Science, a leading science high school, is one of the few Philippine schools that offer robotics and technology courses. Through its advanced curricula, use of digital technologies for teaching and learning, and state-of-the-art facilities, MHSS promotes its students' excellence in science, technology, and mathematics, and develops students' skills in arts and humanities.