Malayans win in 2018 World Mathematics Invitational
Thursday, September 6, 2018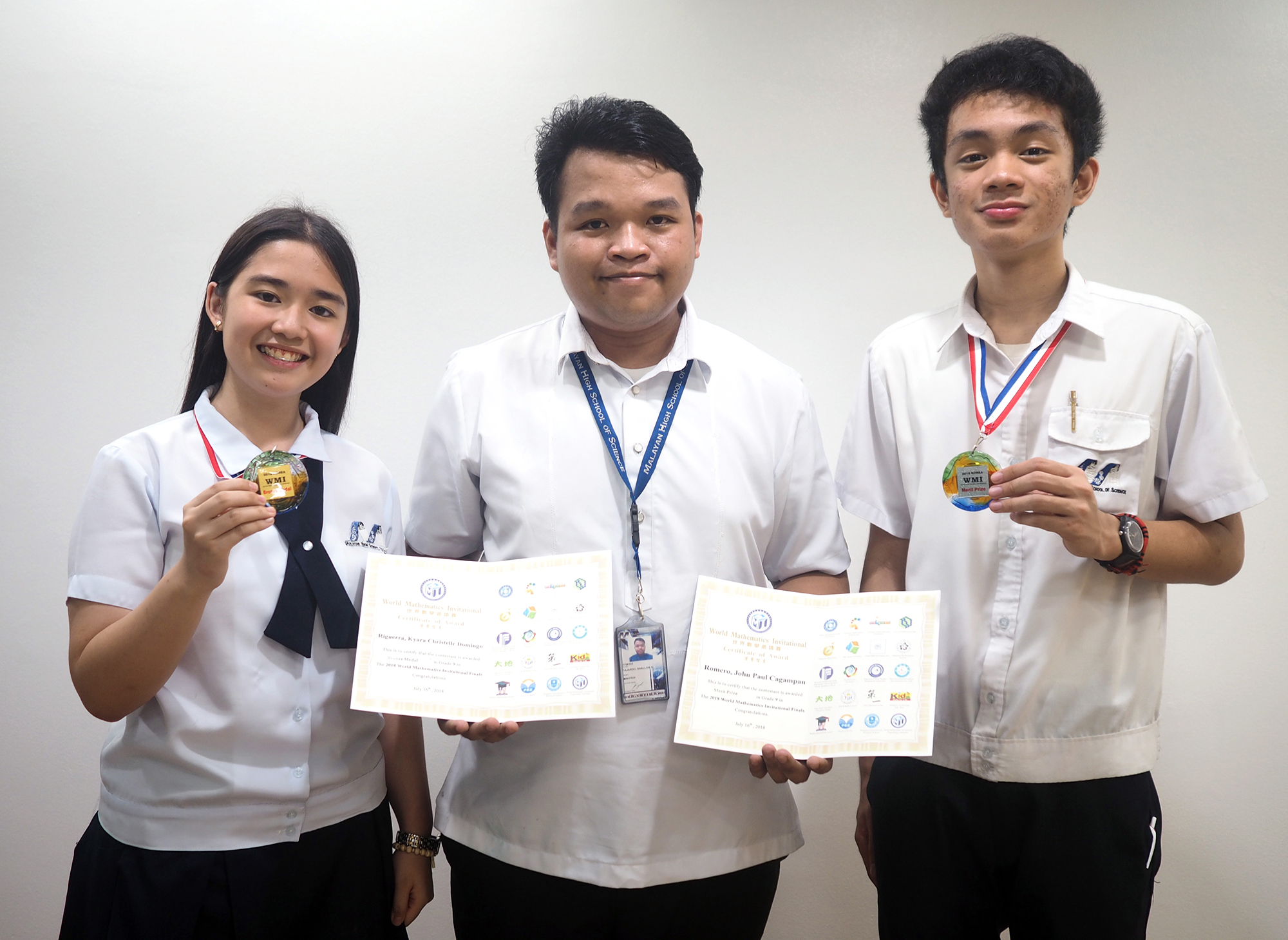 Two students of Malayan High School of Science (MHSS) brought home honors from the 2018 World Mathematics Invitational (WMI) Finals held last July 13 to 16 in Seoul, South Korea.
Grade 10 students Kyara Christelle D. Riguerra and John Paul C. Romero aced their respective grade level in the competition. Riguerra won the bronze medal, while Romero received the merit prize.
Riguerra and Romero are part of the Philippine delegation, preselected by the Asian MathSci League, Inc. (AMSLI) Philippines, composed of students from kindergarten to senior high school.
Carrying the name of the country and their school, the two are thankful to be sent to the competition.
"Not everyone is given this opportunity. It's an honor to represent the Philippines," Romero shared.
Riguerra and Romero were mentored by MHSS mathematics teacher Shallom Fajardo and underwent rigorous training, including intensive review during the summer break, provided by AMSLI Philippines.
"I feel happy because our efforts paid off," Riguerra said.
According to them, being a Malayan has helped them in winning the competition.
"Given our school gives focus on teaching math and science, we were prepared coming in the competition," Romero shared.
The two have paved the way for more students to participate in WMI in the future, as they were the first batch of MHSS students to be sent in the competition.
"The MHSS community is honored to have two students conquer the competition. The achievement was a result of the joint effort of the students, parents, and the school," said MHSS Principal Emmillie Joy B. Mejia.
Malayans' achievement in the WMI is just one of the testaments to the school's commitment to further providing students with more avenues to showcase their academic prowess. More students will be sent to different competitions for the rest of school year.
"To further develop the knowledge and skills of our students, the Math, Science, and Technology Department has started a series of trainings that focus on different skills that are crucial to our students' success in competitions," Mejia shared.