Whizzy Works journalists compete in LIYAB '17
Tuesday, December 5, 2017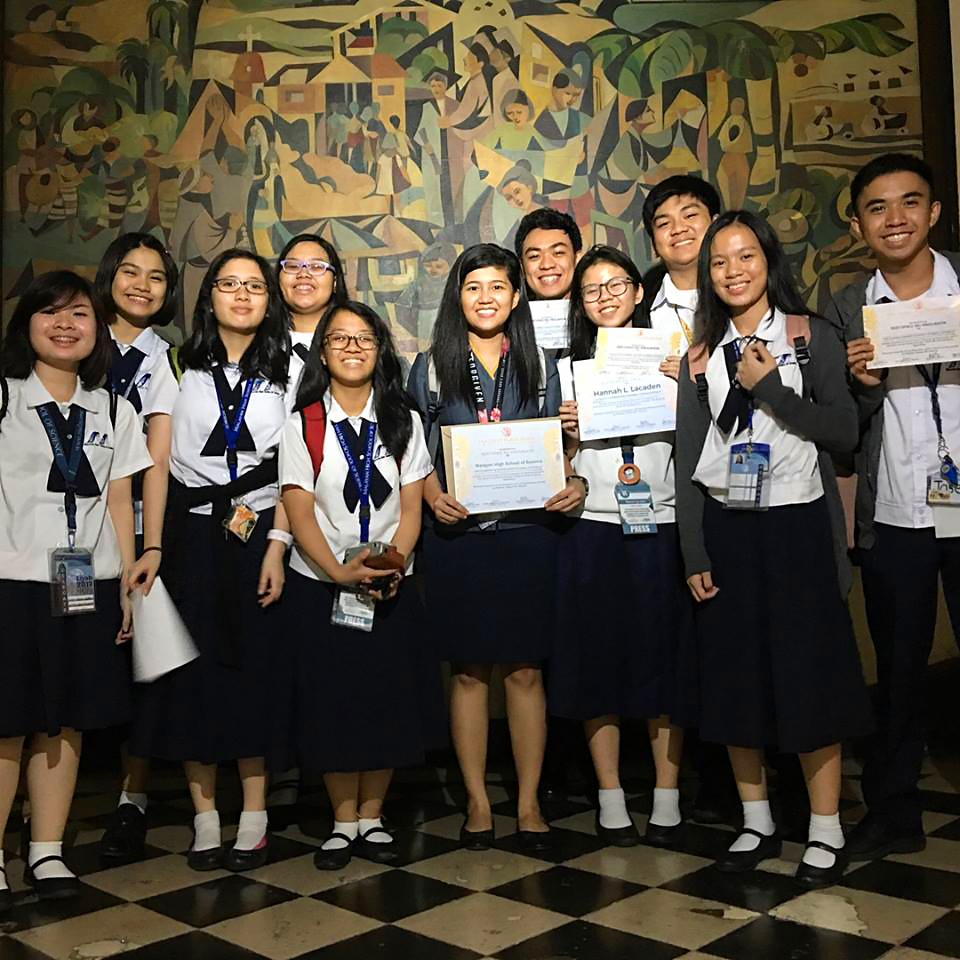 Writers from Malayan High School of Science's student paper Whizzy Works participated in the Liyab 2017 – 15th NCR-wide Journalism Training Seminar held last September 18 and 20 at the Philippine Normal University. The theme of this year's training seminar was "Kabataang Manunulat sa Pagsipat ng Katotohanan Gamit ang Mapanuring Pamamahayag."
Editor-In-Chief Hannah L. Lacaden placed 10th out of more than 50 participants in the Editorial Writing Contest.
Nine other Whizzy Works members joined in various categories of the event: Pagsulat ng Balita, Features Writing, Editorial Cartooning, Photojournalism, Copyreading and Headline Writing, and Sports Writing.
Aside from writing competitions, seminars on Creative Non-Fiction, Layouting, and Campus Paper Management were conducted.
The seminar was the perfect opportunity for the student journalists to gain knowledge and to know one another better at the same time.
According to Whizzy Works adviser Wilcel Joy P. Bernardo, seminars like this allow students to learn more things that are relevant in real life.
"Competitions enable learners to explore the possibilities of either winning or losing, which can later positively affect their attitude. Seminars and competitions can also tap the hidden potentials and improve various interests of a learner," says Bernardo.
Whizzy Works is the official student organ of MHSS and is committed to provide a progressive environment and opportunities for the holistic improvement of budding writers and journalists.
"Whizzy Works is a significant part of the Malayan community," said Bernardo. "It will continue to serve the Malayan community the best way it can." – Rijan C. Opalla