Malayan Red Robins fly high in 2017 SM-NBTC
Monday, May 8, 2017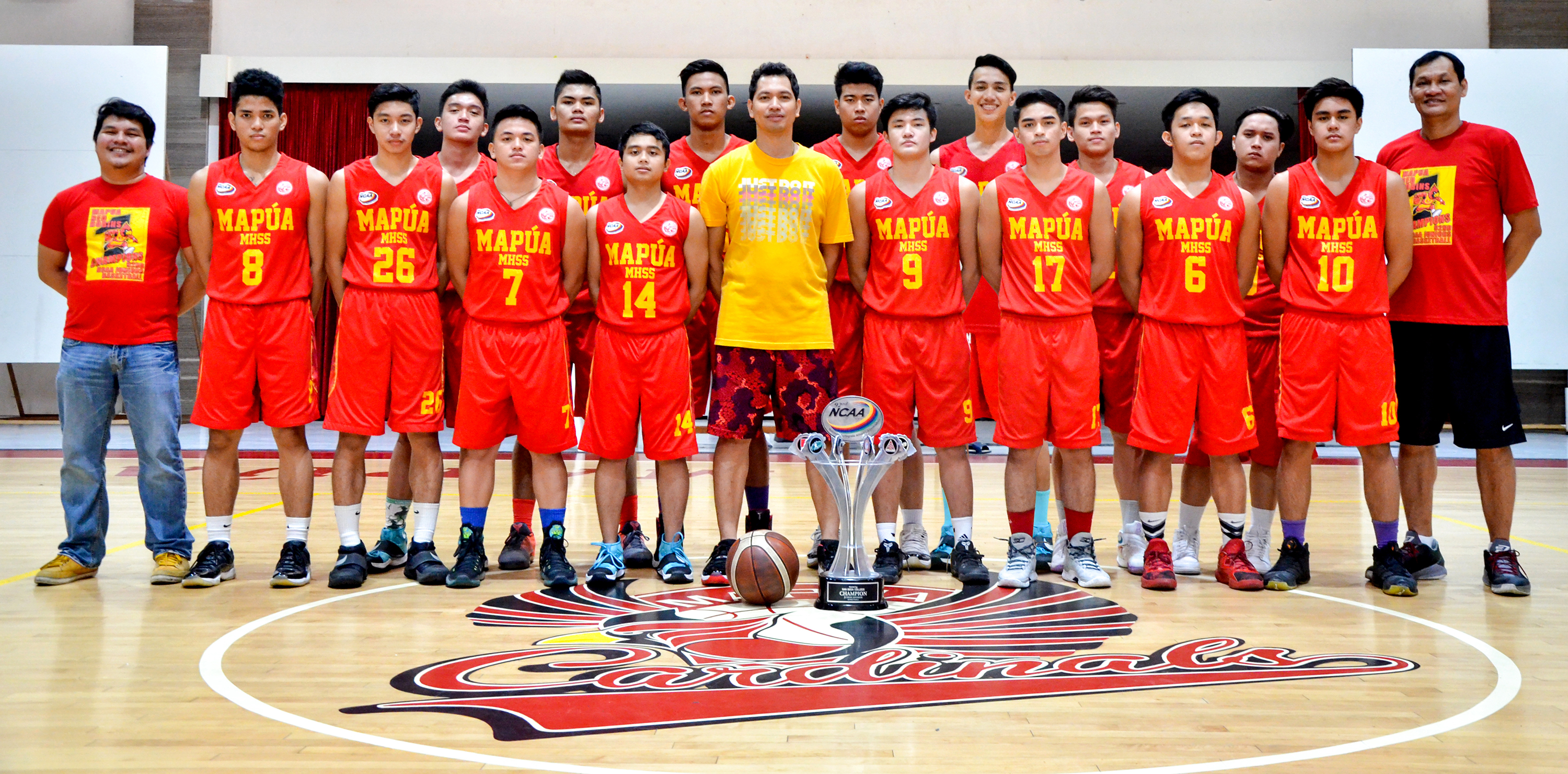 The Malayan Red Robins, the official basketball team of the Malayan High School of Science (MHSS), clocked in a spectacular performance during the 2017 SM-National Basketball Training Center competition (NBTC).

The team has closed another hard-fought season filled with intense competition against local institutions and was even considered a title favorite after facing the the San Beda College Red Cubs, Far Eastern University Baby Tamaraws, and Sacred Heart School-Ateneo de Cebu Magis Eagles. Four international teams—Camp David-New Zealand, Fil-Am Sports USA, AusPinoy One Solutions, and Crossover Sports Canada—also joined the fray.

According to Red Robins' coach Randy Alcantara, this was largely due to the experience gleaned from years of participation in such an intensely competitive league.

"They know how hard this tournament can be, so we trained hard every day," Alcantara said. "We had daily tune-ups, and we had a rigorous training program."

The support of MHSS also proved to be critical in the Red Robins' stellar performance. Thanks to the school's fervent support, the student-athletes were able to successfully balance their schoolwork despite a season defined by intense competition.

Alcantara asserted that the blood, sweat, and tears were worth it. "Contests like the SM-NBTC are one-of-a-kind opportunities for the Red Robins," Alcantara said. "Many alumni of this league, like Jeric Teng, Kevin Alas, and Troy Rosario, have found success as professional basketball players."

Even if the student-athletes choose not to go pro, Alcantara noted that members of the Red Robins still enjoy a lot of advantages such as learning discipline and developing a positive attitude. They learn how to work hard, have guts, and push themselves and their teammates to grow and to be better because they are competing against other talented athletes from other schools.

"On or off the court, the Red Robins are a team of brilliant and determined young men. They displayed an admirable work ethic throughout the season," concurred MHSS principal Jocelyn Antiporda. "This season was a success for the team, and they continue to have the full support of the MHSS community for next year's tilt."

The Red Robins are looking forward to the next season, with their regimen and training already going under refinement. "We are confident in the 2018 season. It's definitely a challenge, but we are more than ready for it," said Alcantara.

Already in its 10th year, the NBTC is an annual competition featuring high school basketball teams across the Philippines. It is the official grassroots program of Samahang Basketbol ng Pilipinas, the national governing body for basketball.

The center conducts qualifiers from 62 cities across the country. Local champions advance to the regional qualifiers, with winners moving on to a regional tournament. Finally, they go head to head against other victors in the national championship in Manila.