Malayans learn advanced Microsoft Office skills
Thursday, March 9, 2017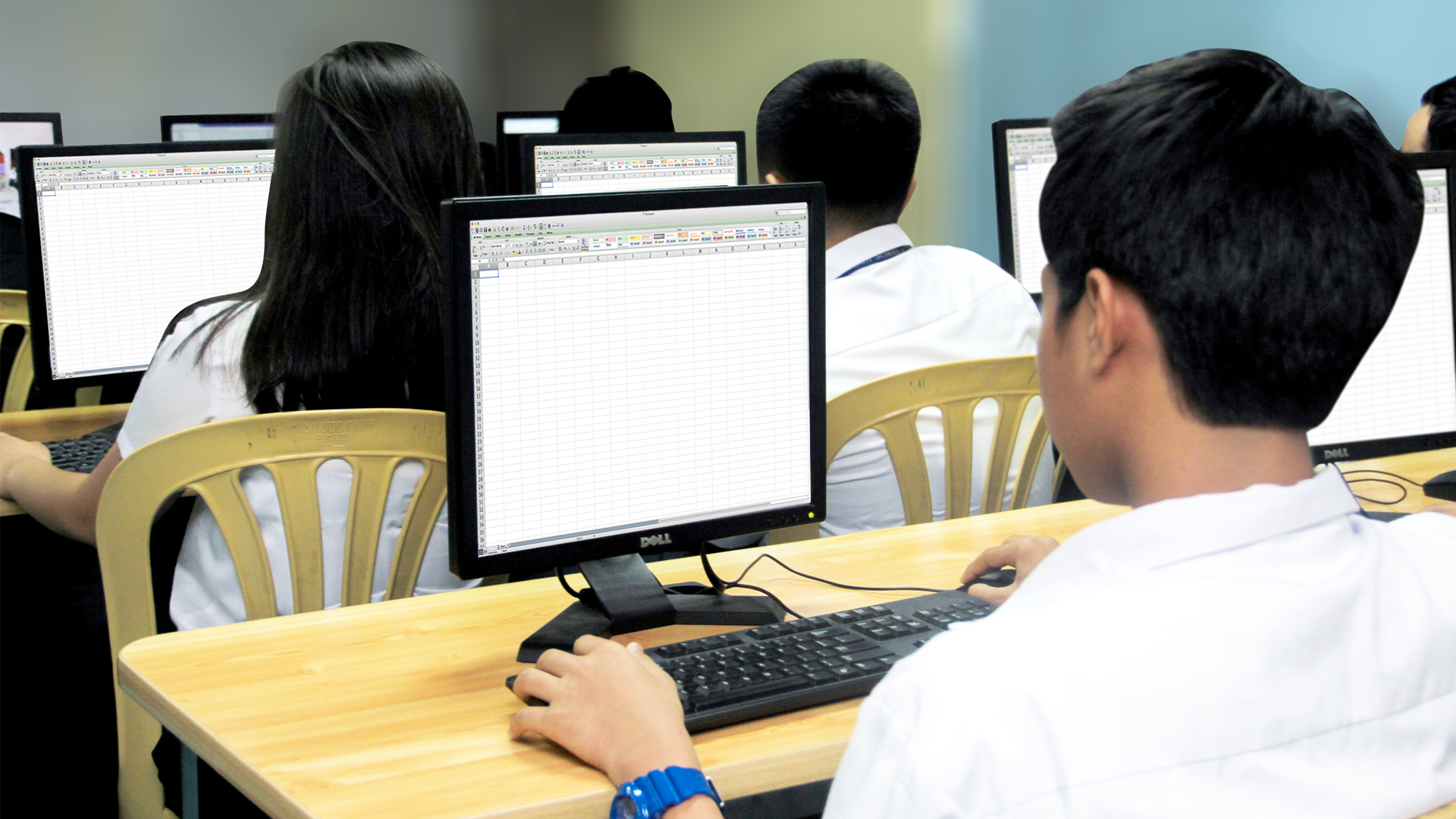 To further equip its students with the necessary skills of the digital generation, Malayan High School of Science (MHSS) started offering the Microsoft Office Productivity Tools course under the Empowerment Technologies subject in its Senior High School curriculum.
On its first year of implementation, the course aimed for students to have a deeper learning in using Microsoft Office Tools. The use of these tools develops the students' technical skills in using computer applications.
"Students nowadays, they know already a little about Microsoft. But there is more to learn, so this is very advantageous especially for our students," MHSS Principal Jocelyn L. Antiporda said.
According to Brian O. Co, Mapúa Institute of Technology's chief information officer, students may have basic know-how on using these tools but are not really familiar with all of its features.
"The goal of MHSS is really to teach the intermediate skills and even up to the advanced levels of using the Microsoft Office Productivity Tools," said Co. These advanced skills range from learning to pivot tables to actual coding and programming.
MOPT includes advanced learning for Microsoft Word, Excel, PowerPoint, Access, and Outlook.
Co added that with MOPT, the more advanced features of the software will be maximized, a feat not readily available in other schools wherein only the basic knowledge is taught to students.
Patrick Jhiel S. Ilog, MHSS faculty member, said that proficiency in using Microsoft Office tools is part of the fundamental knowledge a person should possess in this generation. In offering MOPT to its students, MHSS already has an edge when it comes to enhancing the technical skills of its students.
"Database Management System is important for administration and in regulating and managing information. Learning these will help our students in the future," concluded Ilog.