Mapúa, MCL, MHSS raise the bar in senior high school education
Tuesday, February 7, 2017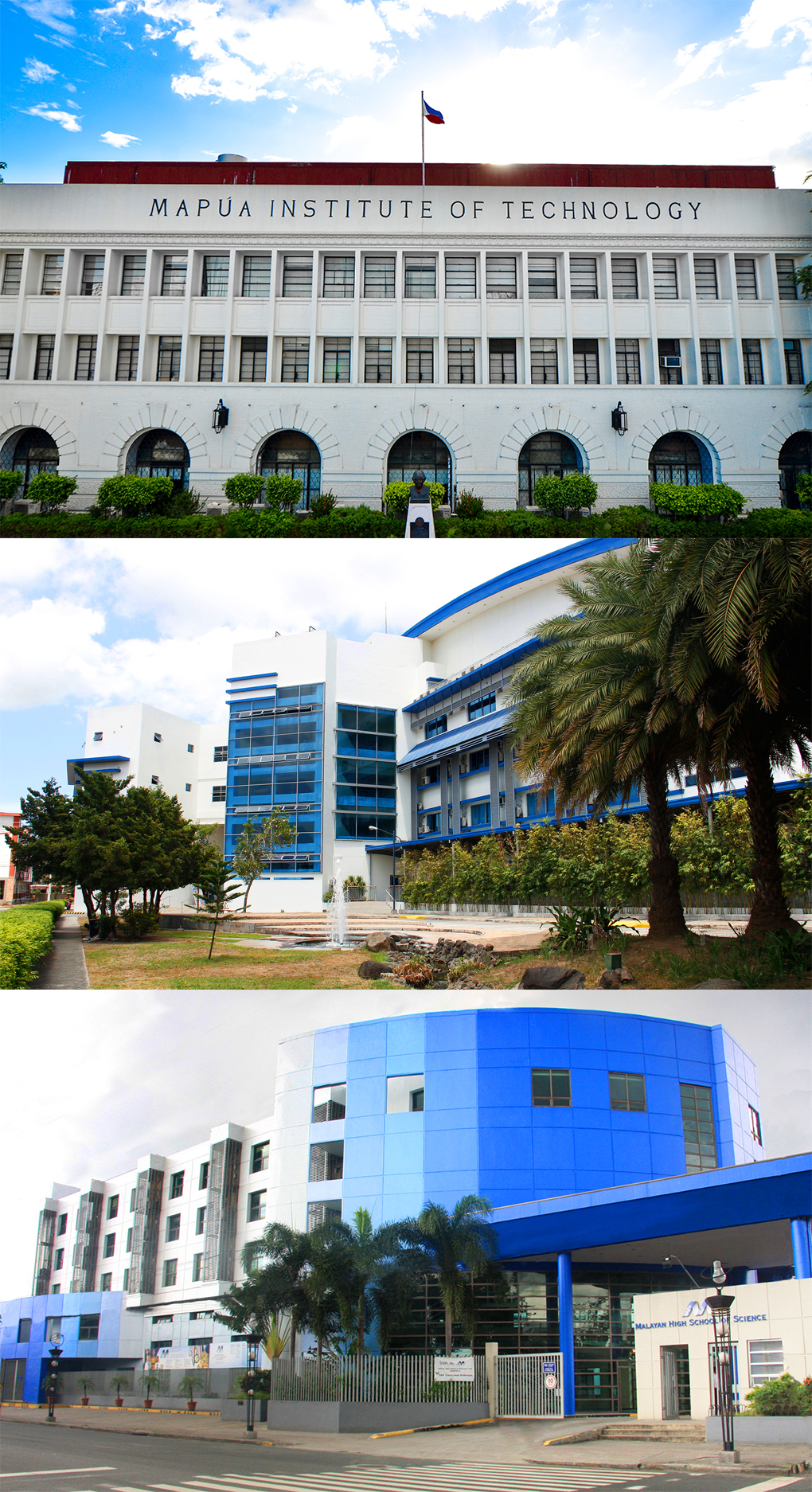 Since the commencement of the implementation of the K-12 curriculum throughout the Philippines, Mapúa Institute of Technology and its subsidiaries, Malayan Colleges Laguna and Malayan High School of Science, have set a standard of quality education and innovative learning. The Senior High Schools of the three schools have been blazing a trail in Philippine education, marked by state-of-the-art innovations in technology as well as holistic curricula.

In their first year of implementing their respective senior high school programs, all three schools noted positive trends in the development of the pioneering batch of students. According to Dr. Dionisia Lanuza, Principal of Mapúa SHS, this is due to the schools' commitment to supplementing traditional classroom learning with cutting-edge technology, making the learning process even more enriching and engaging to students.

"In general, the quality of learning provided by the Institute is world-class, and the avenues for extracurricular activities are broad – a good balance between studies and play," Dr. Lanuza said.

For instance, Mapúa, MCL, and MHSS senior high schools all employ Blackboard Learn, an innovative learning management system to aid students in integrative learning. "With our Blackboard Learn, we are implementing blended learning for our students," shared John Vincent Salayo, Principal of MCL.

The three schools also fully implement the Outcomes- Based Education (OBE) approach wherein "students deliver performances or products that are concrete evidences of their learning and understanding – not just pen-and-paper assessments," Salayo said.

Mapúa, MHSS, and MCL's senior high school curricula are made more unique by their emphasis on science, technology, engineering, and mathematics (STEM). All three schools strive to instill in their students a passion for STEM and consequently, practical skills where knowledge of STEM is applied in solving real world problems. Students who are pursuing STEM in tertiary education also have an edge over their peers, thanks to this early start.

"In MHSS, we have integrated Microsoft Office Productivity Tools and plan to integrate mobile app programming and database management as subjects as early as Grade 11. By Grade 12, our students are adequately prepared to continue to expand their STEM knowledge through subjects not available in many other senior high schools in the Philippines, such as Internet of Things," said Jocelyn Antiporda, Principal of MHSS.

Aside from STEM, Mapúa is offering the other three strands of the Academic Track: Accountancy and Business Management Strand (ABM); Humanities and Social Sciences Strand (HUMSS); and General Academic Strand (GAS) while MCL is offering ABM and HUMSS and technical-vocational-livelihood tracks.

With almost an entire academic year's worth of senior high school implementation behind them, Mapúa, MHSS, and MCL are ready to further push the boundaries and improve education for students. Mapúa and MHSS are both anticipating increased and improved linkages with national and international STEM institutions in the near future. Meanwhile, MCL is turning its focus towards more enhanced learning spaces for its students.

True to their goal of relentlessly raising the bar of education, the schools continuously plan to boost their thrusts for better education and to redefine the limits of innovation. As Salayo noted, "Though we are confident in our curriculum and teaching methodologies and practices, we are unrelenting in seeking to further improve."

This article is part of the Foundation Week Supplement of Mapúa, MHSS, and MCL, published at the Philippine Star last January 23, 2017.