Malayan High School of Science takes annual Robotics Seminar to new ground
Monday, November 21, 2016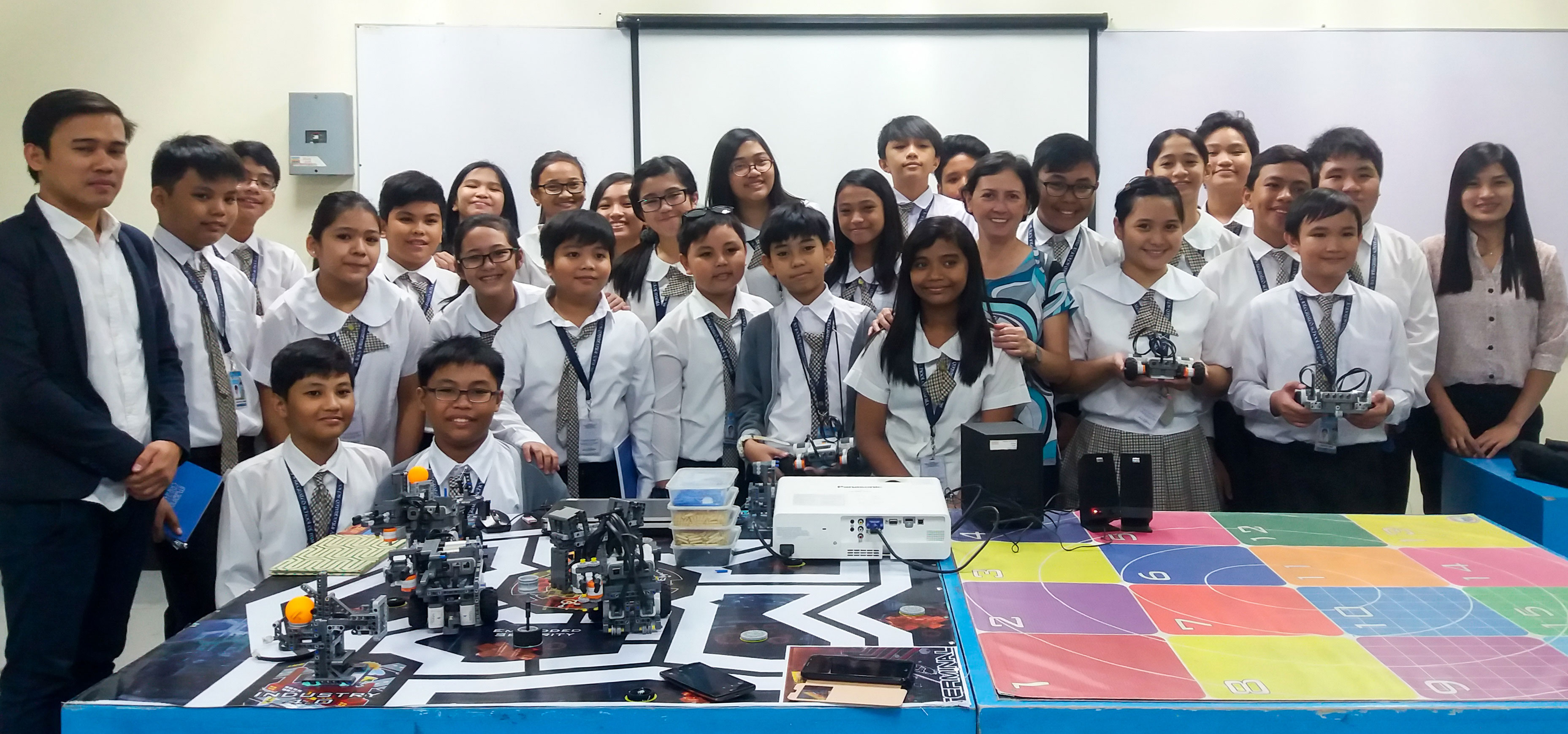 Further testament to its commitment to provide young minds with opportunities that engage innovation and technology, Malayan High School of Science (MHSS) has recently conducted its annual Robotics Seminar for grade six students.
The MHSS Robotics Seminar endeavors to introduce young students to robotics—a branch of science that deals with the theory, design, fabrication, operation, and application of robots. Robotics primarily involves mechanical engineering, electrical engineering, and computer science, among others.
The event was first launched in 2011, and has been an annual tradition for MHSS in the years since. The seminar aims to serve as a platform to enhance the students' problem solving skills and allow them to apply mathematics and science.
According to Ferdinand Carating, Admissions Officer of MHSS, the seminar is traditionally conducted during the MHSS Foundation Week. In the past, students were invited from various elementary schools to participate in the event at the MHSS campus. Carating shares, however, that MHSS decided to bring the seminar to other grade school campuses instead this year.
For 2016, MHSS engaged with grade six students from schools in the metro. MHSS visited St. Paul Grade School on September 16, St. Lucy Integrated School of Manila on September 23, and The Raya School on November 7. The seminar helped students recognize and appreciate the different types of robots, as well as the use of robotics technology in society. Students learned how to assemble and distinguish robot components, write a program using NXT-G programming software, and identify the movement of robots. It also culminated with a mini-competition for the young participants.
"We are known with Robotics—as well as in Math and Science—so we are giving students from other schools the chance to experience it," said Carating.
MHSS is one of the leading academic institutions to offer innovative Robotics and Programming subjects to secondary school students. More recently, MHSS launched new curricula strengthening the school's thrust for the Science, Technology, Engineering, and Mathematics (STEM) strand of its Academic Track. In line with the school's continued focus on providing the highest quality of education in STEM, the new curricula offers courses in Microsoft Office Productivity Tools and the emerging technology of Internet of Things (IoT).