MHSS and St. Lucy renew partnership
Thursday, January 28, 2016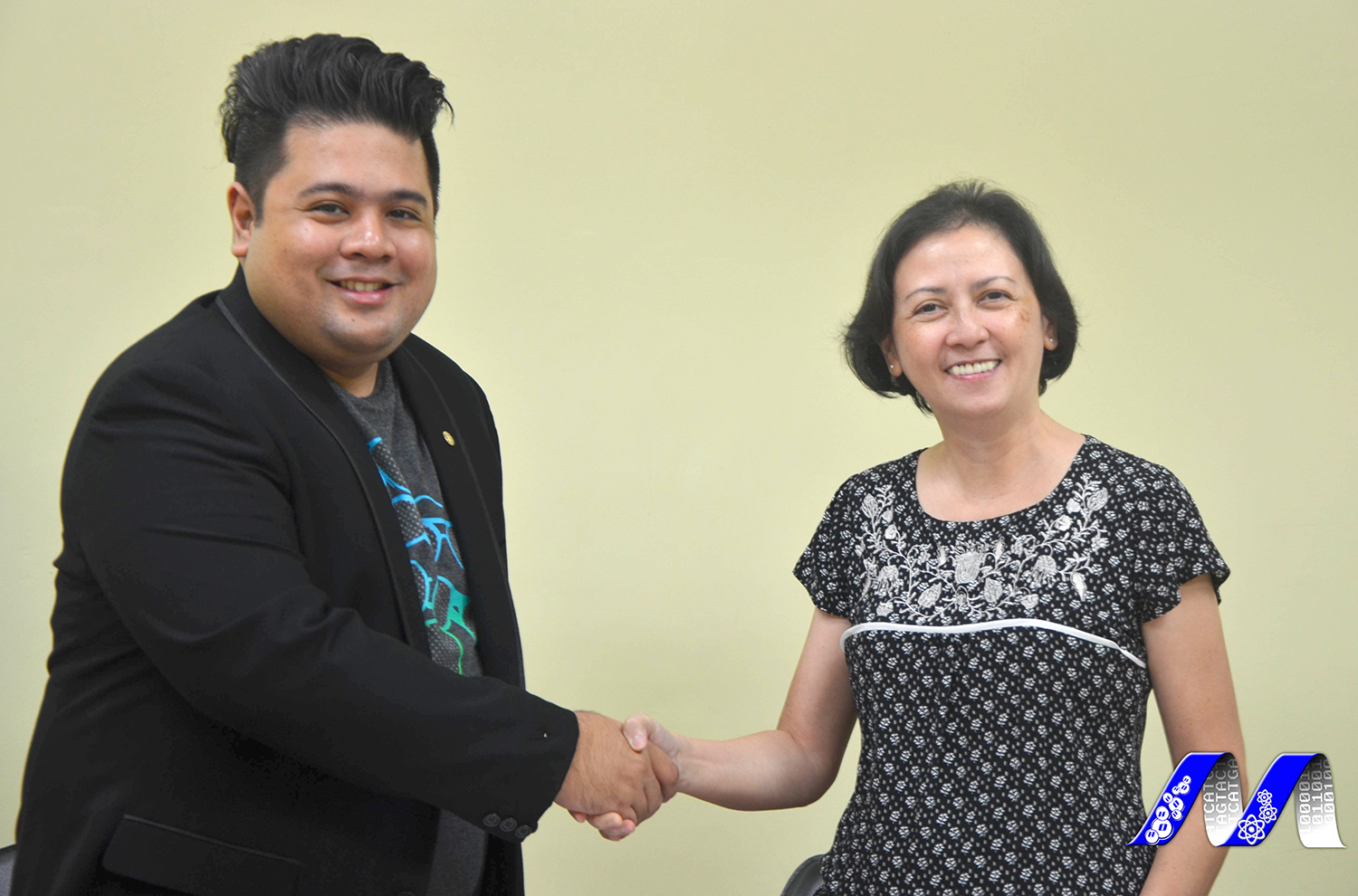 (L-R) Malayan High School of Science Administrator Mr. Jan Erwin Macam and St. Lucy Integrated School Director Ms. Anna Liza S. Hortelano pose for a photo after inking the Memorandum of Understanding in the Partner School Program.
Last January 20, the Malayan High School of Science and St. Lucy Integrated School signed a Memorandum of Understanding (MOU), naming St. Lucy as MHSS' partner school.
Under the MOU, activities which the two schools will agree upon shall be designed to create mutually beneficial exchange of ideas and best practices. Activities will range from Science and Mathematics Curricula Development and Improvement, Student Learning and Development Programs, Parenting Programs, and Employee Trainings.
The Partner School Program of MHSS has been going on for years now. It aims to establish strong linkages between the chosen partner school and MHSS. Further, it aims to assist the partner school in academic, extra and co-curricular development for the benefit of the students, faculty, staff, and parents. By these, the Partner School Program assists in nation building by ensuring a steady supply of human resources in the field of Science and Technology, and Research and Development by sparking interest among students in these fields. Part of the curriculum in the schools are engineering, robotics, and information technology.
The Memorandum of Understanding shall be effective for one year.