MHSS second place in UP bridge making contest
Wednesday, September 23, 2015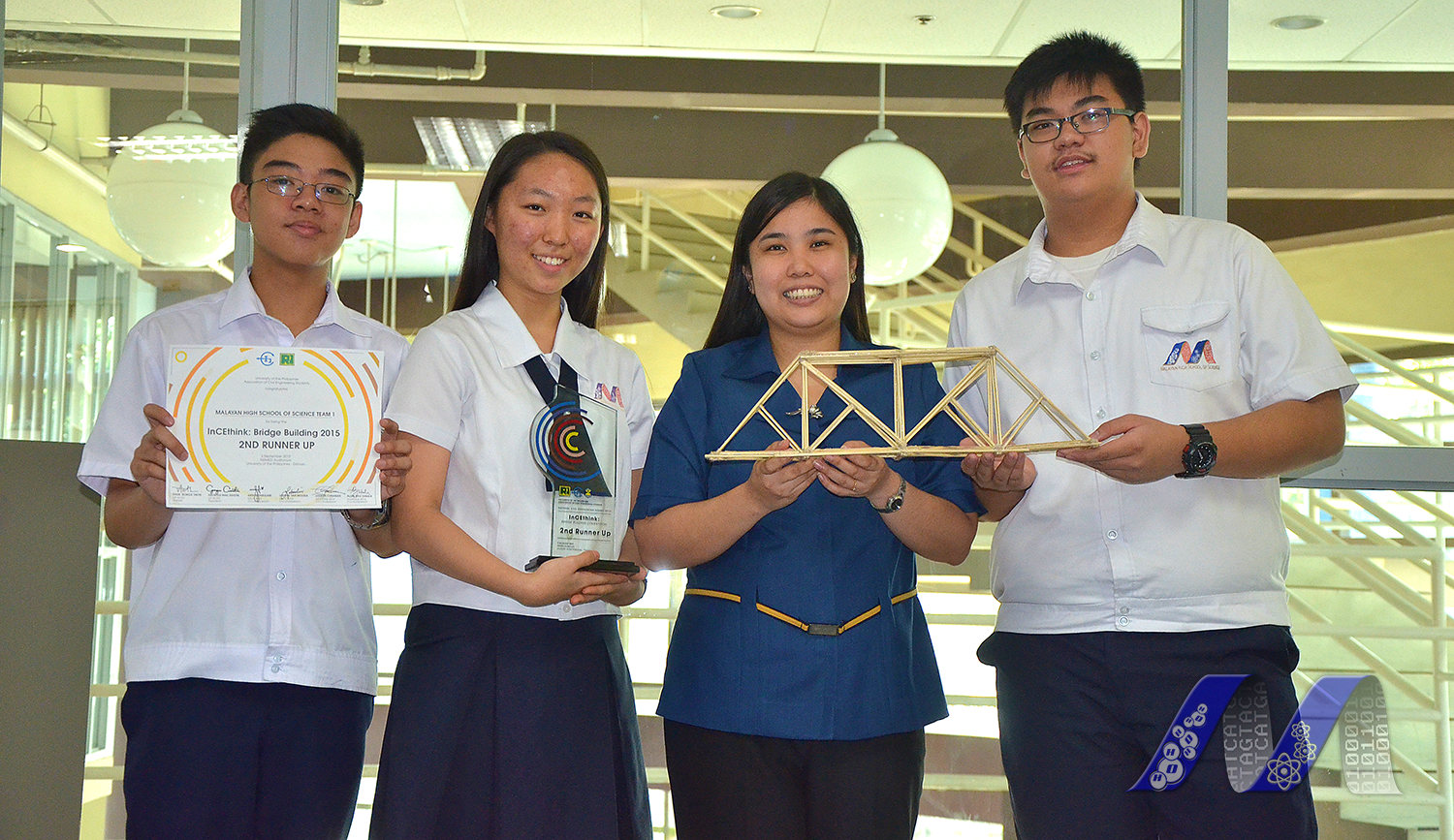 The MHSS trio with their adviser is second-runner up in UP ACES' InCEthink: Bridge Building 2015.
With barbeque sticks and a glue gun, sprinkled with perseverance, team work, and passion, MHSS students Gabriel Francis Almario, Eunbin Cho, and Mark Christopher Sy won as second runner-up in InCEthink: Bridge Building of the National Civil Engineering Summit 2015 last September 5.
Their goal was to create a bridge that would carry ample weight and be effective in a real-world scenario, using the provided barbeque sticks and a glue gun.
"It was nerve-racking for starters; the pressure to achieve something was there considering the previous year's recognition and the competition's prestige," said Almario.
MHSS achieved second place last year in the same competition. The MHSS team last year bested over 28 groups from different high schools all over the country.
Teamwork, application of classroom subjects
After classes, a week before the competition, the team held practice sessions headed by their coach and Physics teacher, Anna Marie Sheryll Robles. During these practice sessions, they brainstormed on effective bridge designs, discussed strategies on how to create it, and built make-shift bridges.
According to the team members, their lessons in Physics, Geometry, and Technical Skills "helped tremendously" in the concepts of the actual designs considering the bridge's durability.
Cho believes that it was teamwork that made them win.
With us putting our minds together, we strategized our plans, we helped each other along the procedures and most importantly, we trusted one another," she said.
Sy adds that their perseverance and passion and commitment led to their victory.
"I think it was our passion and commitment to give our best that led to our winning," he concluded.
InCEthink: Bridge Building is part of the National Civil Engineering Summit 2015 by the UP Association of Civil Engineering Students (UP ACES).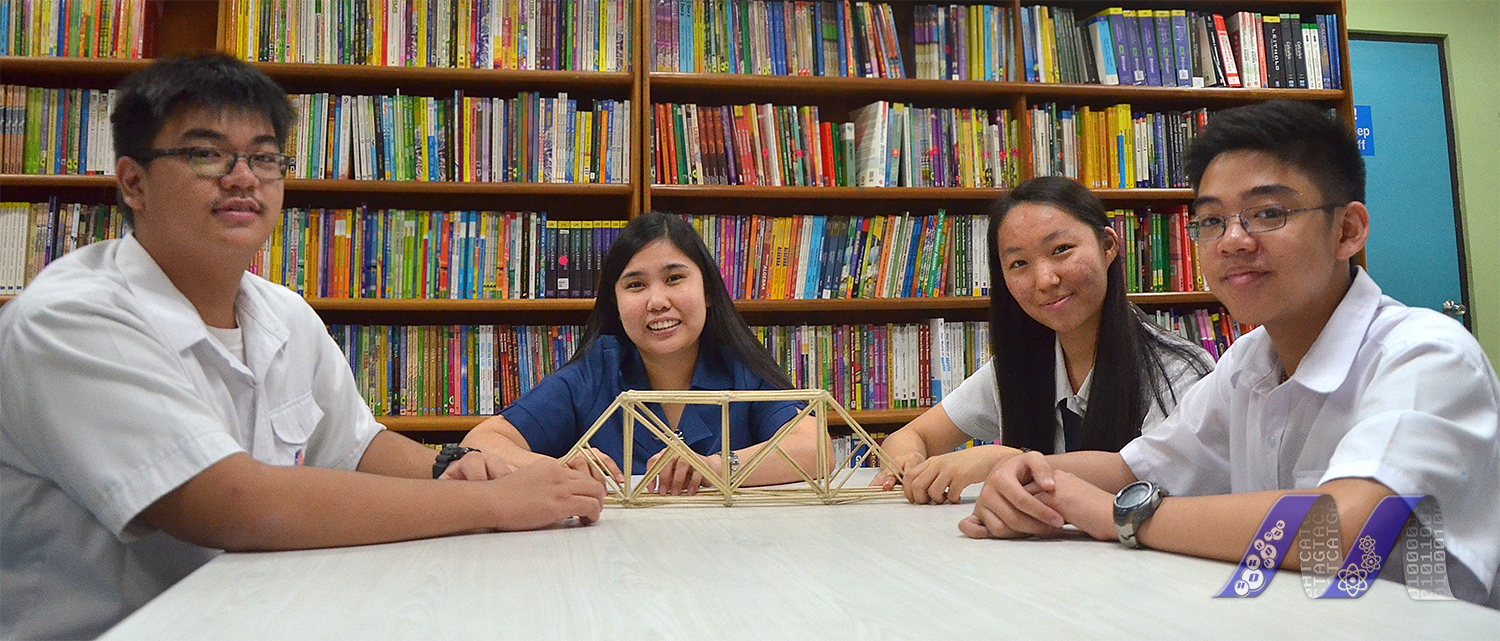 L-R: Mark Christopher Sy, Adviser Anna Marie Sheryll Robles, Eunbin Cho, and Gabriel Francis Almario pose for a photo with their winning bridge design.