MHSS compliant with earthquake and fire prevention standards
Wednesday, August 26, 2015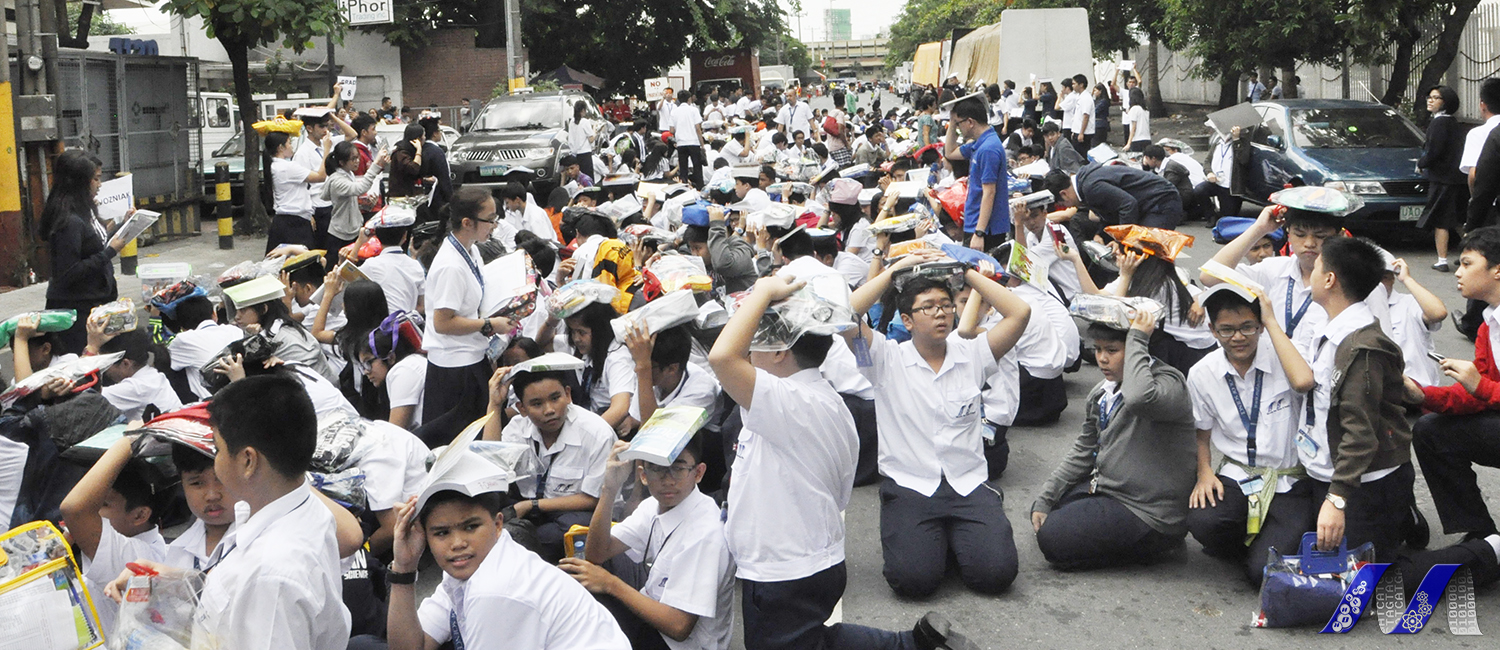 Malayan Science participated in MMDA's metro-wide shake drill. Students were instructed to do the drop, cover, and hold exercise and were led to a plant near the school for evacuation.
The Malayan High School of Science, in coordination with the Bureau of Fire Protection, held a fire and earthquake drill last June 30 to ensure preparedness and safety of the students and staff in case of unforeseen disasters.
Then again, on July 30, through the bidding of Metro Manila Development Authority (MMDA), MHSS participated in the Manila-wide Shake Drill.
On the purpose of these drills
"The main purpose of conducting a fire or an earthquake drill is to prepare the students and teach them the dos and don'ts when faced with such disaster," said Mr. Erwin Macam, Administrator of Malayan High School of Science.
The drills will make students aware of evacuation routes and communication systems that the school will use when disasters occur. This will reduce their anxiety and fear in an event of a disaster.
Before the drills, the MHSS administration sent out communication to various government agencies – the Bureau of Fire Protection, Manila Police District, Manila Traffic Bureau, and PHILVOCS. These government units helped in the two drills in June and July. During the June 30 drill, BFP South Batallion Commander Major Geronimo facilitated an orientation for the students and teachers.
The students, faculty, and staff were able to evacuate the school within the 2-3 minutes required time. This has earned the praise of representatives from BFP and certified the school as compliant with the fire and earthquake drill exercises.
Ready
"As the school administrator, I make sure that the crisis management plan is orchestrated to all members of the school community," Macam said
Macam says that the school regularly assesses the safety measures of the school as well as its emergency tools.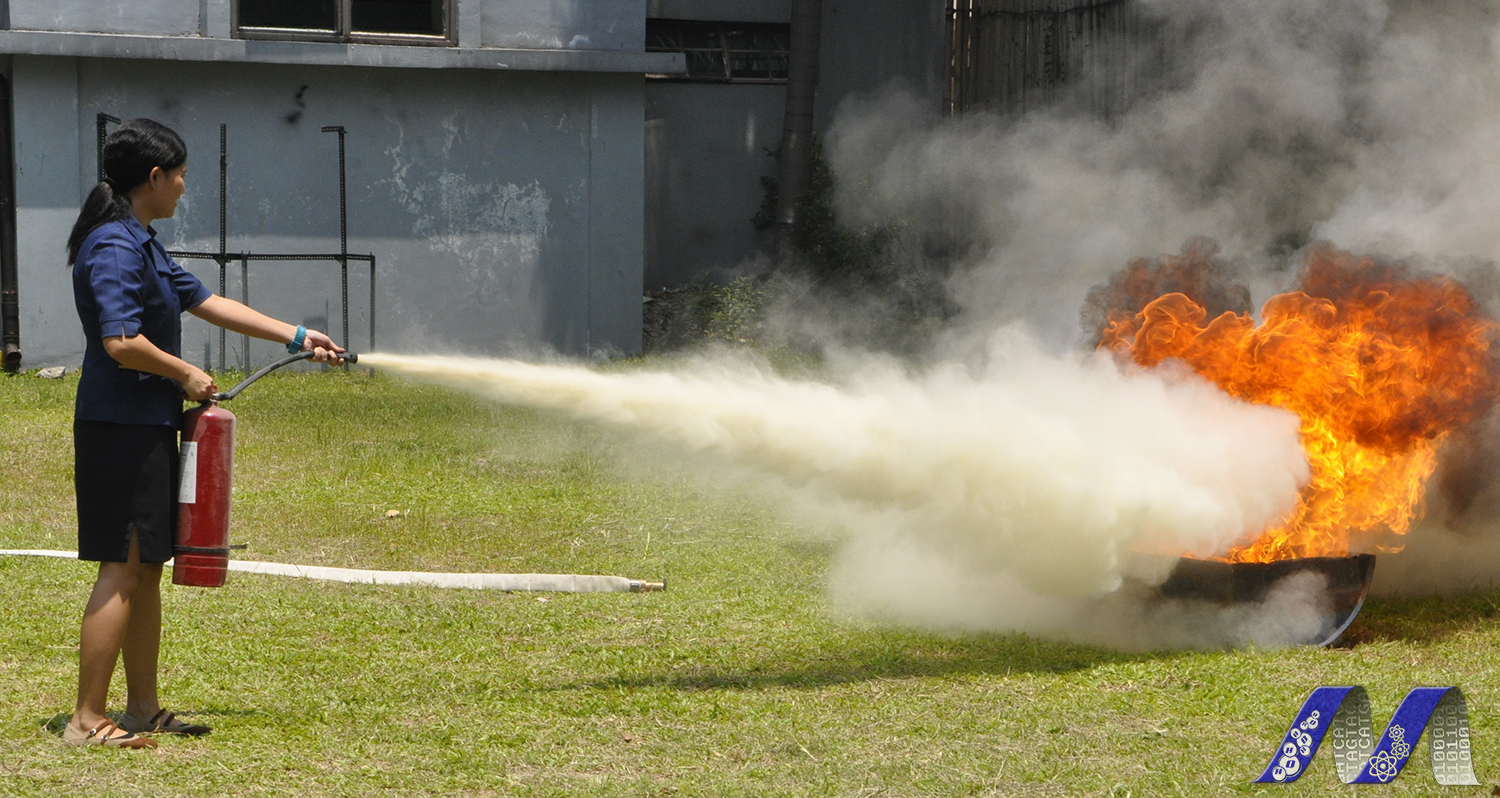 A faculty member aims a fire extinguisher at a makeshift fire as part of the fire drill exercises last June 30.