MHSS alumni venture into gaming console rental business
Wednesday, August 12, 2015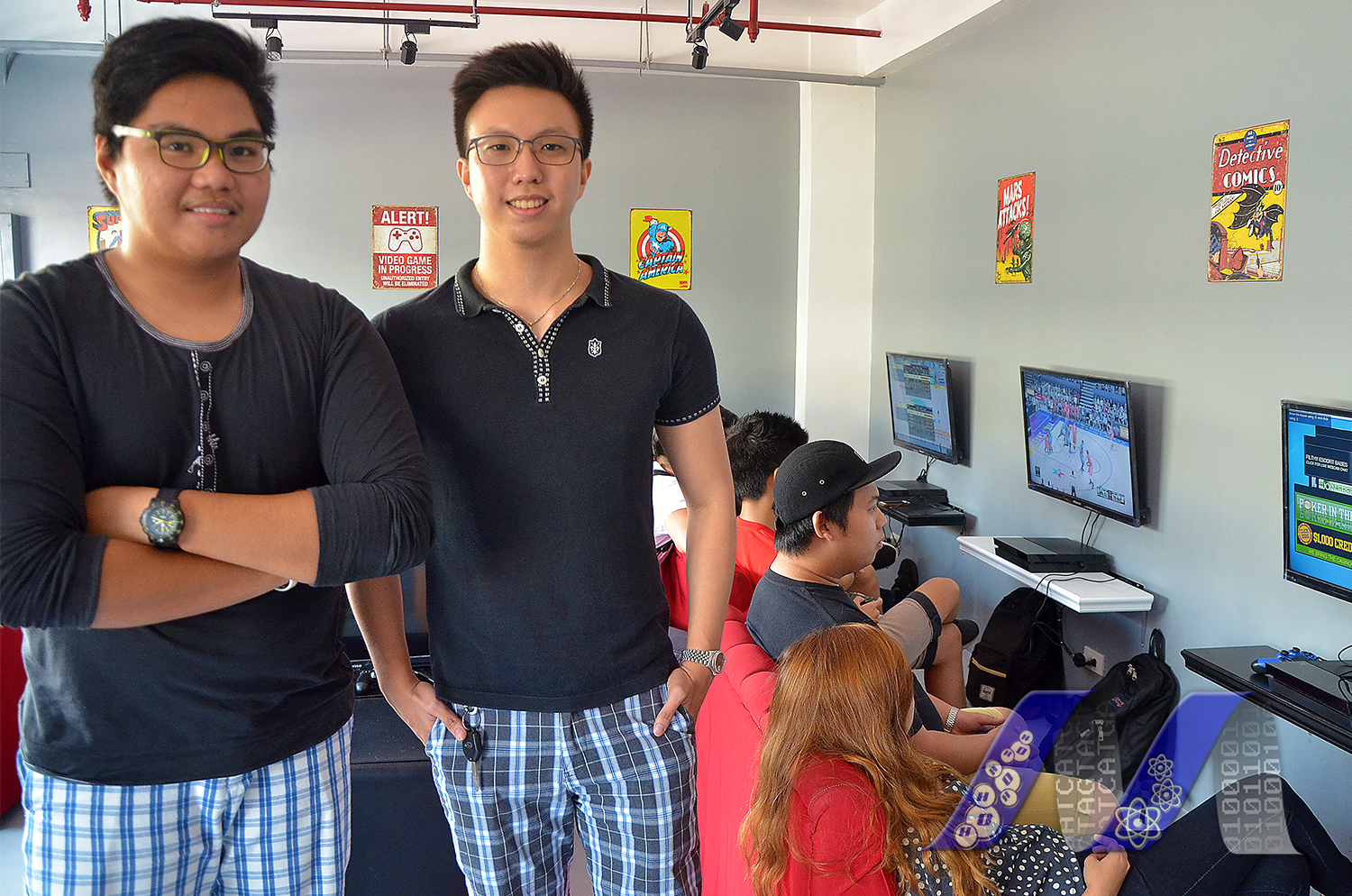 Myron Acosta (left) and Mikhael Quing (right), proprietors of MyChill Games and Stuff, are graduates of Malayan High School of Science.
Malayan High School of Science alumni batch 2010 Mikhael Quing, Myron Acosta, and Dan Pobre recently put up a modest gaming console rental business in Intramuros, Manila.
The shop, named MyChill Games and Stuff, opened last July 19 and is located on the 3rd floor of IntraMall, Escuela Street, Intramuros, Manila.
"We offer renting of PS4 and some board games like chess, jenga, and games of the generals," said Mikhael Quing, one of the proprietors.
The console rental costs P120 per hour, while the rental of board games is pegged at P30 per head per hour.
Vantage point
The three MHSS alumni had their parents' all-out support in putting up this business. "We wanted to start enterprising early, so we took the advantage of our parents' (financial) support, and our own savings," told Quing.
College students flock MyChill Games and Stuff as a respite from their studies and academic work.
They had not seen gaming consoles rental shops in Intramuros, and this became a vantage point for them, for Intramuros is home to a number of higher education institutions – Mapúa Institute of Technology, Lyceum of the Philippines University, Colegio de San Juan de Letran, and Pamantasan ng Lungsod ng Maynila.
Malayan High School of Science's core values – discipline, excellence, commitment, integrity, and responsibility – was so deeply ingrained in the three MHSS alumni. "We took to heart the DECIR when we started this business," Quing said.
For one, the young entrepreneurs fully commit to their business, making sure that everything in the shop is well-accounted for, and that their patrons receive complete satisfaction when it comes to service.
Break from studies
The trio businessmen enjoyed playing gaming consoles, so they thought of making money out of it. According to them, one's business should be something that the owners enjoy and something they know very well, so they will not become uninterested in the future.
Students need small breaks to help them cope with the rigors of school.
"I loved playing gaming consoles way back when I was in college. For me, it was a stress-reliever and also an opportunity to bond with friends. You sometimes need to rest your brain from studies," he said.
Starting entrepreneurs
The MHSS alumni businessmen enjoy playing gaming consoles. Their interest, they turned to business.
As starting entrepreneurs, the trio believed in the values of consistency and perseverance, to not give up easily. Quing shared the difficulties they encountered during the birthing months of their business.
"During the start, especially in the construction of the shop, we experienced difficulties. The prices of the materials were skyrocketing. But with consistency and a little help from friends and our parents, we were able to get through."
For aspiring young entrepreneurs, the trio had some piece of advice: "Don't give up and do everything to fulfill your dreams."
The MHSS alumni-businessmen are Mikhael Joseph L. Quing, graduate of De La Salle College of Saint Benilde; Myron Joseph M. Acosta, student of Mapúa Institute of Technology; and Dan T. Pobre of University of the East Ramon Magsaysay Memorial Medical Center.