Marian Quing: MHSS's versatile valedictorian
Monday, June 23, 2014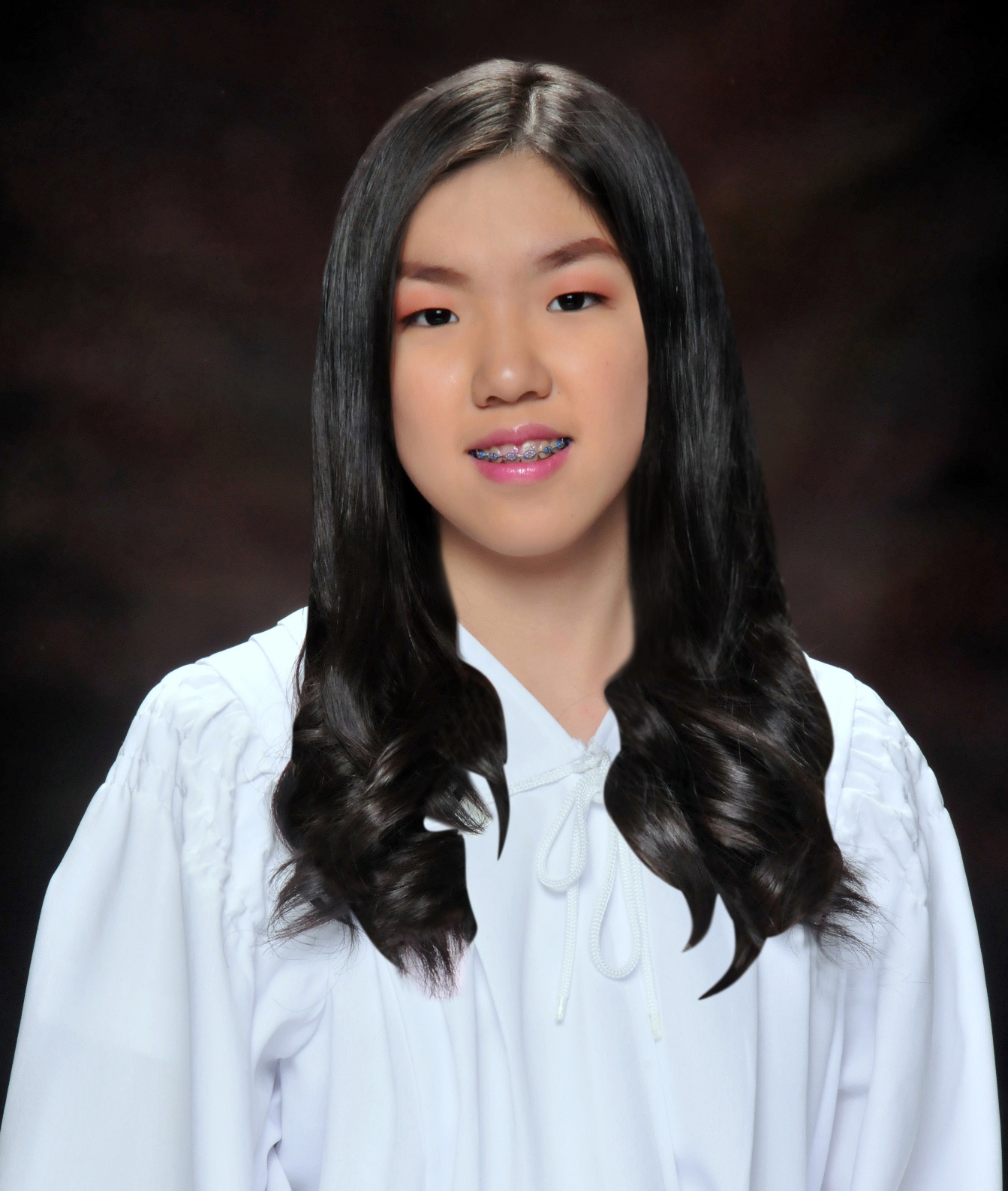 Marian Jessica L. Quing, MHSS Batch 2014 valedictorian.
Marian Jessica Lu Quing, the valedictorian of Class 2014 of Malayan High School of Science (MHSS), shows that every little detail in life matters – life's lessons, good experiences, and persons, who, in one way or another, have helped her in attaining the top spot of her batch's roll.
"After everything I have gone [through], I value every single thing in my life. First of all, God, my family, my second family in MHSS, the knowledge that I have gained not only from my school, but also from my experiences, and lastly, the life that has been given to me," she said.
One may spare Marian from the stereotypes of valedictorians. Even though a quiet and studious-type pupil, she participated in various organizations that helped her improve her intellectual, social, and leadership skills. Call her versatile.
"I joined MusikaMalayan, our school choir, and the MaSciTech (Math, Science and Technology Club). I also participated in the Supreme Student Government as 3rd Year Batch Representative and became the Corps Commander of the CAT organization during my senior year. My outside organization is the Philippine Practical Shooting Association or PPSA, which promotes the proper discipline in owning and handling a firearm," she said.
This has left everyone around her amazed on how she was able to balance the rigors of academics with all her co-curricular activities.
Aside from the co-curricular activities she has participated in, she's also into sports like basketball, volleyball, handball, softball, baseball, soccer kickball, and table tennis among others. She said that she likes games that harness the team effort. The leader in her says that there is no "I" in a team.
Her warm attitude has helped her gain many friends in school. Her deep interest in learning has made her land as valedictorian. She is a humble achiever who never forgets where she came from.
Marian has always kept her eyes on her goal as a student.
"It was part of my plan to become valedictorian, but of course, there were a million possibilities. All I did was put all my efforts into what I did, so that I would have no regrets, whatever the result might be," Marian said.
Marian attests that MHSS has helped her to be well-rounded, independent, and responsible.
"(MHSS) made sure I was prepared to enter college... I am grateful for having been educated in MHSS, and I would never trade it for anything," she said.
Now, after life in MHSS, she aspires to be in the business line. Marian is taking up BS Management of Financial Institutions with AB Psychology at De La Salle University.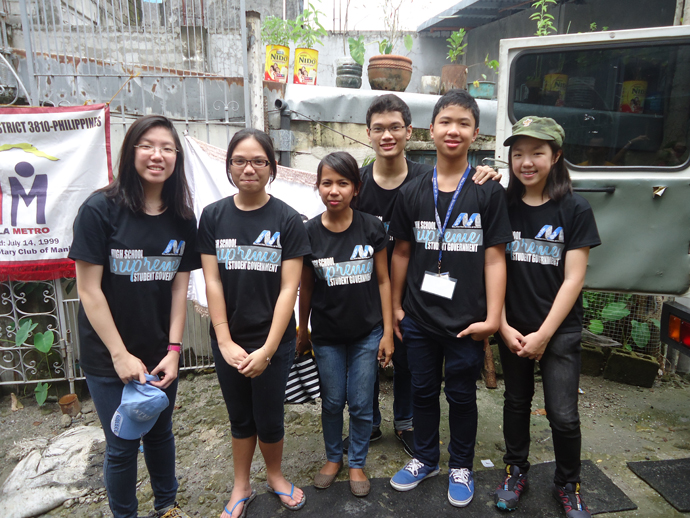 Marian had been very active in different school events and student organizations. In the photo, she (first from right), together with MHSS Supreme Student Government and the Rotaract Club of Manila, distributed relief goods to families in Pasig affected by monsoon rains in September 2012.