MHSS at 8: Creating Infinite Possibilities
Friday, January 10, 2014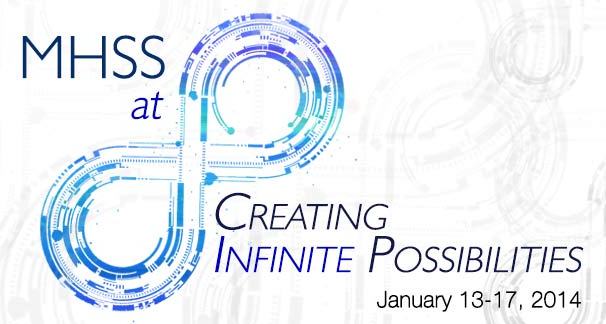 With all the achievements it has garnered in the eight years since it was founded in 2006, Malayan High School of Science (MHSS) has successfully made its place in Philippine education by providing world-class education to the youth of Metro Manila.

For president Dr. Reynaldo B. Vea and principal Dr. Efren B. Mateo, MHSS's status as an educational institution is clearly seen through the external recognition it gets and the quality of graduates it produces.

"With its success in producing graduates who have been admitted to and made good in major universities in the Philippines, MHSS has gained some recognition for the quality of education it provides. It has made a name for itself among its peers with the numerous awards and prizes its students have won in many a competition," said Dr. Vea.

"Because of this, we have started to be recognized by national agencies like the Department of Science and Technology and we get to take part in their different programs and endeavors," added Dr. Mateo.

Now, as it celebrates its eighth founding anniversary, MHSS is set to further improve its curriculum in response to the current changes in Philippine education system.

"Our theme 'Creating Infinite Possibilities' is very appropriate at a time that the Philippine educational system is undergoing a radical transformation. MHSS is ready to reinvent itself to be able to surpass the challenges brought about by this change," stated Dr. Mateo.

In attaining its vision of becoming a global center of excellence in secondary education especially in the area of science and technology, MHSS periodically reviews its curriculum in terms of relevance and immediacy. Attention is also given to its facilities and resources, which are continuously enhanced to meet the fast-changing curricular demands. Lastly, its faculty and personnel are incessantly being developed to be capable of rendering premium services to the academic clientele. All these significant moves take place as a new period of academic excellence begins for MHSS.

"Its curriculum, which contains significant enhancements of the mandated DepEd curriculum, its modern facilities, and topnotch faculty continue to be the strengths of Malayan education. The community can expect a well-thought-out implementation of the K12 program that will ensure that the promise of the program for global competitiveness is fulfilled. There shall also be further use of online technologies, in line with global standards, to support quality education," assured Dr. Vea.

Dr. Mateo added: "In the future, we plan to apply for accreditations. Thus, we will be looking at the school from another perspective. We will utilize whatever recommendations that will be forwarded as a result of evaluations to improve further our practices and services."

8th Foundation Week

MHSS's 8th Foundation Week celebration will be from January 13 to 17. The event will feature various fun and learning activities such as The Wizard's Apprentice, Laro ng Lahi, Annual Lecture Series, Birit Malayan, and Malayan Idol.