Junior Malayan shares experience in US leadership conference; recognizes value of Malayan education
Thursday, January 2, 2014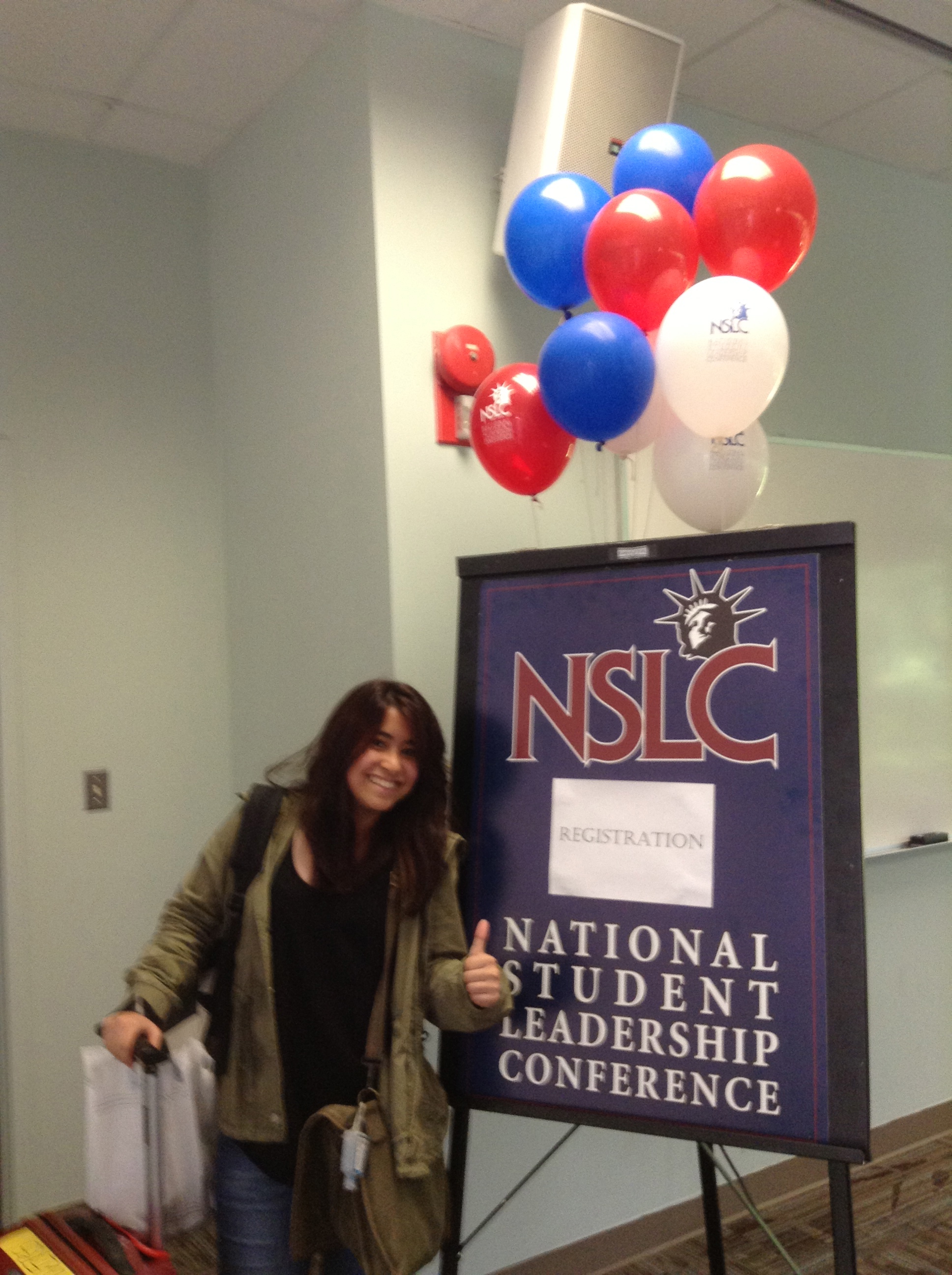 Third year Malayan High School of Science student Ysabelle Shivers participates in the 2013 National Student Leadership Conference–Medicine and Healthcare in the United States.
Becoming a doctor has been the dream of third year Malayan High School of Science (MHSS) student Ysabelle Shivers. Pursuing that dream had not been a sure thing for her until she got to participate in the National Student Leadership Conference (NSLC)–Medicine and Healthcare in the United States last May.

"I've always wanted to become a doctor, specifically a psychiatrist. Becoming a doctor is a very attractive career for me because it is a profession where I could help people. When I was invited to the NSLC, I welcomed the opportunity to participate in a medicine and health care exposure," said Shivers.

The NSLC is a summer leadership program that aims to provide students with the opportunity to experience life on a college campus, develop necessary leadership skills, and be introduced to the careers that they would like to pursue in the future. At NSLC, participants also get to meet and learn from experts in their chosen fields and interact with fellow participants who share their interests. The conference also offers leadership programs in the fields of medicine, engineering, law, journalism, national security, culinary, theatre, and business management, among others.

Prior to the NSLC, Shivers had been doubtful if she could make it through pre-medical and medical school and if being a doctor is the profession that she would really like to practice.

"I constantly asked myself: 'Would I even be able to handle it?' You have to go through more than a decade of studying and training to become a doctor. It takes a colossal amount of dedication, strength, focus, and perseverance to get through med school. Your whole heart needed to be in it."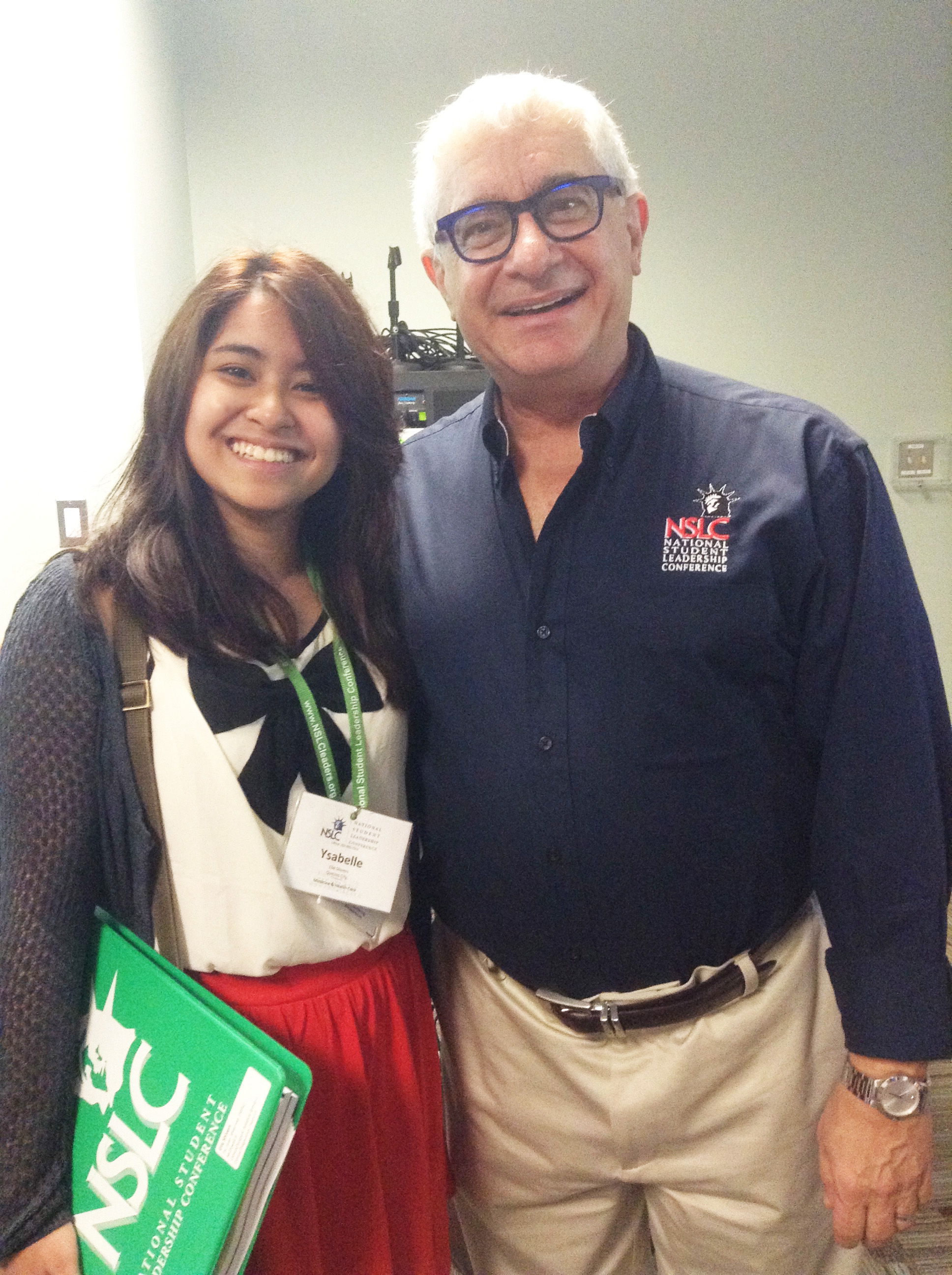 Shivers with NSLC speaker Dr. Richard Marfuggi, MD, FACS, DMH, a US board-certified plastic surgeon and a professor at Drew University and Rutgers University.
Shivers knew that her participation in the conference would help her with the decision-making. "I expected myself to have a clearer and stronger decision on whether or not medicine was the career for me after the NSLC. I knew the experience would be eye-opening, but I definitely didn't expect to learn as much as I did."

The 10-day conference was filled with lectures on medicine and healthcare by American experts, hands-on activities, medical school and hospital tours, simulation labs, and museum visits, among others. Apart from these, Shivers also underwent group leadership activities aimed to strengthen skills needed not only in a career in medicine but in life in general.

For Shivers, her taking part in the NSLC made her realize many important things.

"NSLC exposed me to the things that students learn in medical school, and to what doctors really do. The program confirmed that a career in medicine is what I really want to pursue. The amount of studying you need to go through in this field requires dedication, focus, and determination. However, the end result will always be fulfilling and worthwhile," she said.

She added: "When I came back to school, I saw the bigger picture – all my academic subjects made sense in a way they didn't before. If I really want to become a doctor, everything I learn from these subjects is essential. I think that the lessons I learn at MHSS are sufficient, especially if I'm going to take up a course related to science or technology. It's really good that students here are taught advanced lessons to prepare for college and further studies. The knowledge and experience I gained at NSLC made me appreciate my education even more and motivated me to work even harder."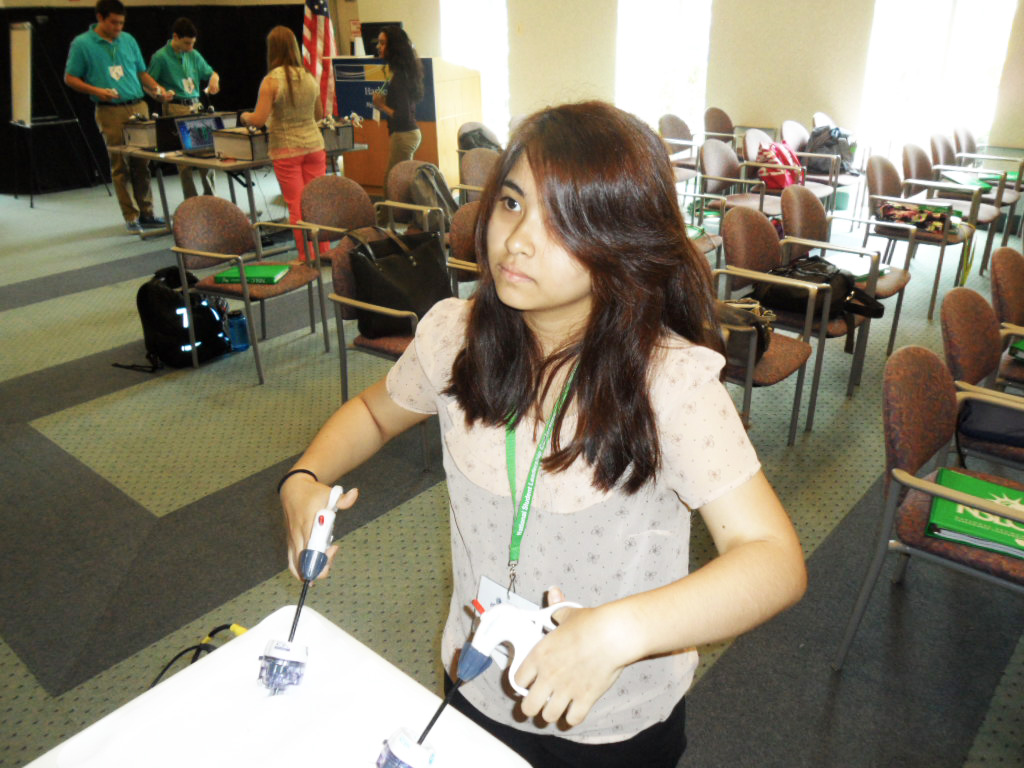 One of the activities at the NSLC was the simulation labs featuring different medical procedures. In the photo, Shivers is doing a laparoscopic surgery simulation.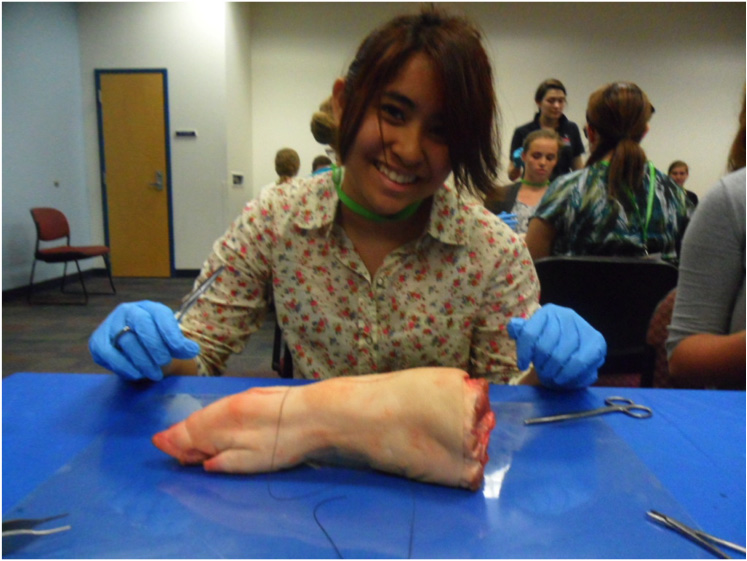 Shivers doing surgical suturing on a pig's foot.