Two ex-Red Robins now playing for Mapúa Cardinals
Wednesday, October 9, 2013
Mapúa Cardinals find hope in two younger players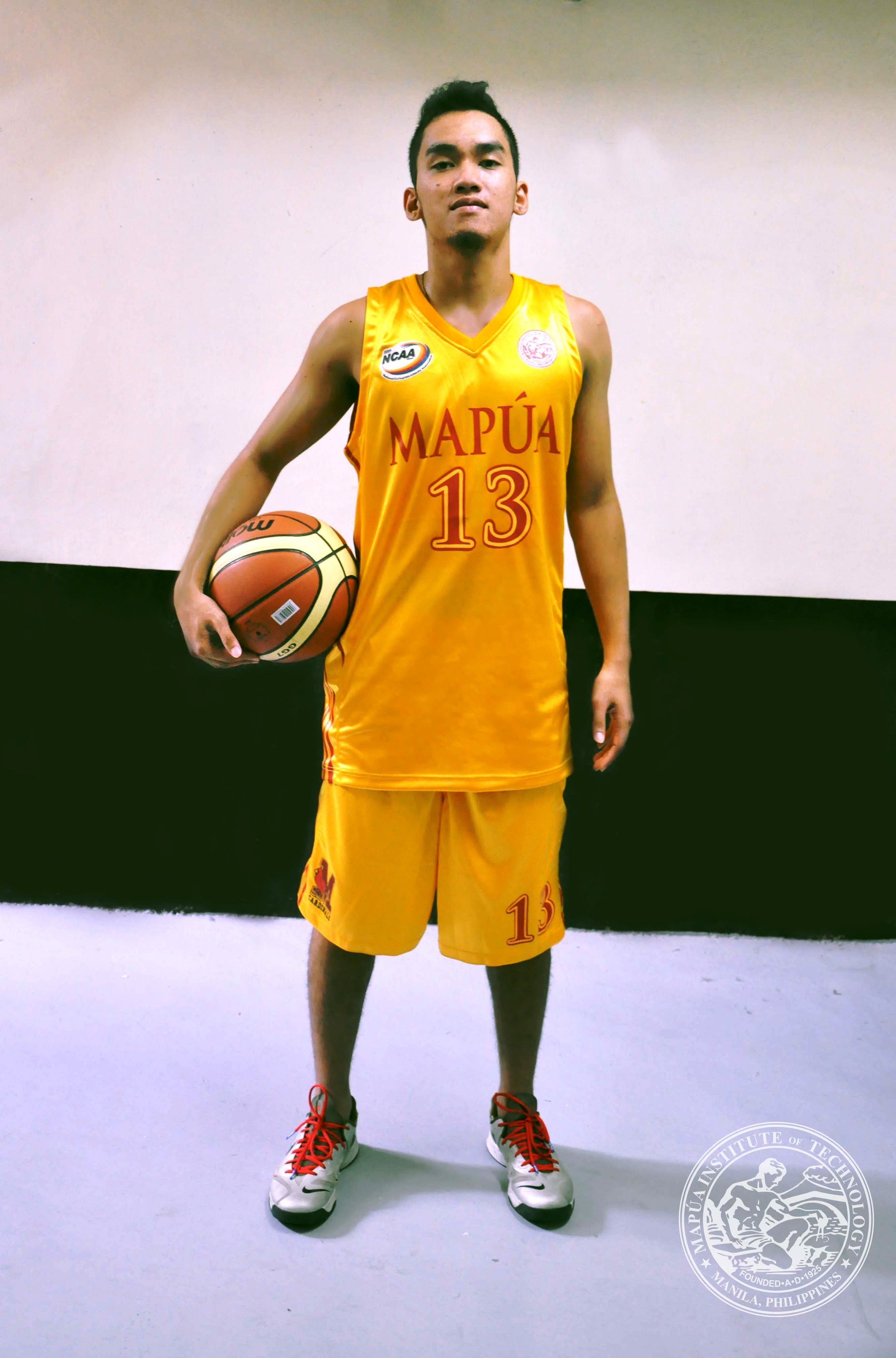 Andrew "Andoy" Estrella made an impressive debut in 88th NCAA Season.
Suffering a blow from losing key players for this season of the National Collegiate Athletic Association (NCAA), the Mapúa Institute of Technology Cardinals was able to rely on former Red Robin player Andrew "Andoy" Estrella to pump up the game for the rookie-laden squad.

Amid having renewed hope under its new coach, the Cardinals lost promising players Josan Nimes and Andretti Stevens due to injuries. This pressed current players to step up and improve their game play, including Andoy.

Born in early 1990s, Andoy discovered his passion for basketball when he was a first year high school student. This was also the time he decided to join Malayan High School of Science (MHSS) Red Robins, the counterpart of the Mapúa Cardinals in the juniors division of NCAA.

As a Robin, he was able to establish his name as a budding basketball player when he made remarkable statistics. In 2010, he averaged an all-around 19.3 points, 6.3 boards, 5.1 assists, and 1.5 steals.

The 5'11 point guard, more determined than ever, made an impressive debut in season 88 when he showed his scoring prowess after making 22 points in the Cardinals' game against Jose Rizal University, which, for Estrella, was one of the most memorable games he played.

Now on his second year as a Cardinal, Andoy contributes to the performances of the squad's playmakers Kenneth Ighalo and Joseph Eriobu.

In the first round of the season, he had shown his shooting capabilities and he continues to step up to every game.

Andoy remains motivated despite the current team standing of the Cardinals and the young line-up of the squad.

"Every time our coach gives us an advice, I feel motivated. Despite the situation, I always think positive. The team is considered young, but we always do our best. I know we can win," shared Andoy.

Etching his name in the basketball scene this early, Andoy aspires to pursue a career in the Philippine Basketball Association (PBA) as well as in the National Basketball Association. He looks up to Mapúa Cardinals coach and PBA legend Atoy Co.

"Fortune Cookie Atoy Co's achievements as a basketball player serve as an inspiration to me," said Andoy.

Another former Robin who now plays for the Cardinals is Jervin Guzman, who, during his stint as a Robin, exhibited capacities as a three-point shooter and shot-blocker.

Debuting this season as a Cardinal, Jervin feels overwhelmed to be now playing in the seniors division.

"It is overwhelming. Sa dinami-daming choices, napili ako," said the 18-year-old rookie.

Andoy and Jervin, together with the whole squad, hope to regain the team's spot in the league.