Malayan High School of Science stages NCR leg of PSYSC Extreme Activity Challenge
Wednesday, September 18, 2013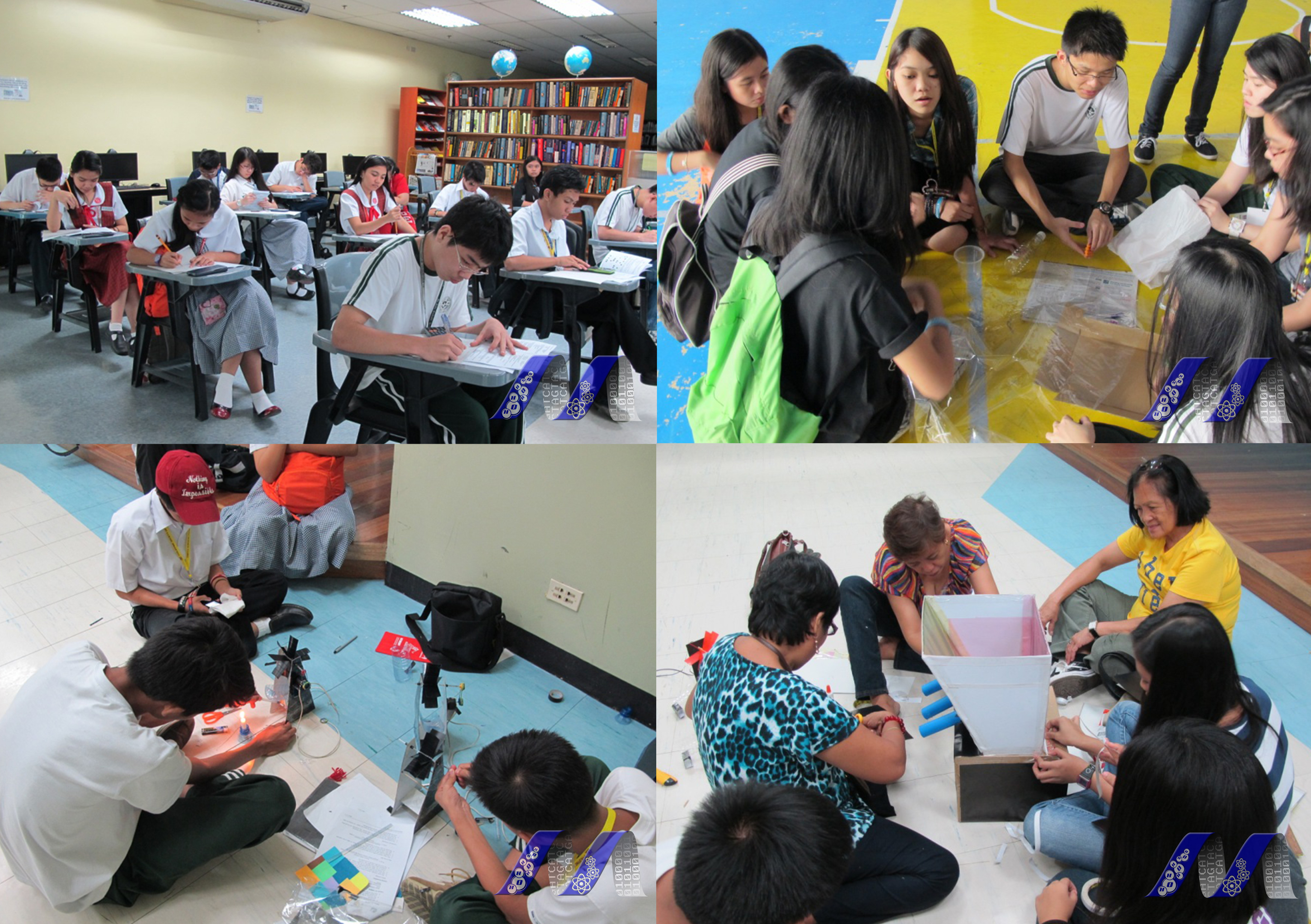 Grade school and high school students and science club moderators all over NCR flocked to Malayan High School of Science for the annual PSYSC Extreme Activity Challenge.
Malayan High School of Science (MHSS) recently partnered with the Philippine Society of Youth Science Clubs (PSYSC) and hosted the one-day NCR leg of PSYSC Extreme Activity Challenge (PEAC) in celebration of the National Science Club Month.

With the theme "Natuready: Unravel the causes. Build the solution. Empower science clubbers to action," the event aimed to arm the students with the knowledge and right skills to cope with the unwanted circumstances brought by natural calamities.

"This event is very timely because of the many natural disasters we are experiencing. At the end of the day, we expect that the students become more aware of the natural disasters in our country and they learn how to cope with them," said Dr. Efren Mateo, principal of MHSS.

According to Rachel Angel Paulma, PSYSC Site Coordinator for NCR, the main objective of the event, which has been running for almost four decades and is open to all schools, is to promote public understanding of science and technology and the environment.

At least 20 MHSS students facilitated in the event, led by Romeo Manuel Silva, president of MHSS's Math, Science, and Technology Club (MaSciTech).

During the event, PSYSC offered to elementary and high school students and science club moderators its trio of activities: PEAC, which aimed to provide high school students with the chance to experience the organization's trademark workshops; the Mathematics, Science at Kalikasan, a Luzon-wide event involving workshops and experiments; and the PSYSC Science Olympiad, a nationwide science quiz show designed to evaluate the competitiveness of the students across the country.

In addition to conducting workshops and experiments, area experts like Maynilad's vice president for Corporate Quality Environment Safety and Health Management Francisco Arellano and UP Diliman associate professor Cherry Ringor came to share their knowledge on environmental science and natural calamity preparedness.

Dr. Mateo said that activities and events like PEAC greatly aids in students' learning.

"We welcome activities like this to pique more our students' curiosity," the principal explained.

MaSciTech adviser Dhonny Bacuyag added that they are active in encouraging students to go out of the school and join similar activities like quiz bees and robotics competitions to further hone their abilities.

"We have to acknowledge the fact that learning is not only possible in the classrooms. Learning science and technology is learning about the world. Theories have to be complemented with practice. We want our students to join competitions and interact with the experts for them to experience what they have been reading about in class," said Bacuyag.

MHSS's MaSciTech has been a member of PSYSC for three years. Among its regular activities, aside from collaborating and affiliating with other science organizations, is conducting free tutorials to students.