MHSS valedictorians reap achievements in college
Monday, June 3, 2013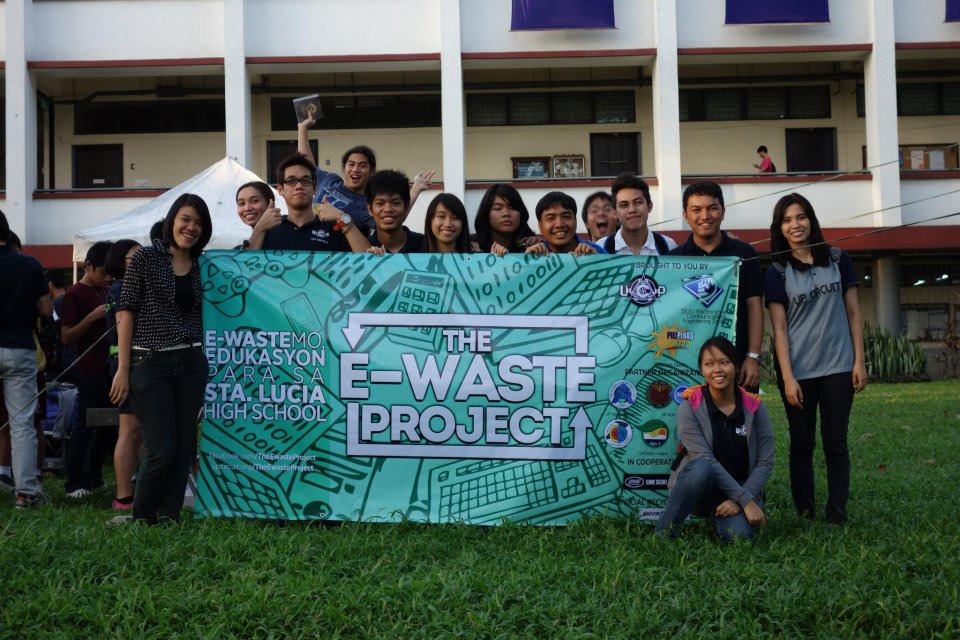 Lorelisa Ethel Luya (far left), together with other members of her organization at University of the Philippines Diliman, promoting The E-Waste Project, a trash collection drive of old, defective, and obsolete electronic devices.
Despite being a relatively new school, Malayan High School of Science (MHSS), a wholly owned subsidiary of Mapúa Institute of Technology, has steadily built its reputation as a quality educational institution. In the past seven years, its students have demonstrated their competence in academics and dexterity in extracurricular activities, bringing home a number of laurel bows and gaining numerous recognitions particularly its valedictorians.

These valedictorians might have already left MHSS, but they still carry with them the institution's mark – its identity and values. Now as college students, they continue to exude what MHSS had passed on to them, excelling in their chosen courses.

Lorelisa Ethel Luya of Batch 2011, an incoming Electrical Engineering junior at University of the Philippines Diliman, aspires to be one of the country's best engineers. Although she's working hard to prepare herself to pursue her dreams, Ethel finds college life enjoyable and manages to make the most of it.

"My two years in college has been a wonderful experience so far. I have made a lot of friends and have had amazing teachers. The exam seasons are really the toughest, but my grades are good," she said.

Aside from the academics, Ethel has been active with UP Circuit, an organization of electrical and electronics engineering (EEE) students at UP.

"I've been part of the different events and projects of UP Circuit, including the upcoming The E-Waste Project."

The E-Waste project, which she is co-heading, is a week-long trash collection drive of old, defective, and obsolete electronic devices. The proceeds of the project will be used to fund the organization's socio-civic project Advanced Knowledge for the Betterment of the Aspiring Youth (AKBAY), which will donate at least 10 new computer units to a public high school.

Other Malayan valedictorians Piere Justin Luya and Jose Mayo Viray are also making their marks in college.

First MHSS valedictorian Piere is now a senior student taking up BS Geology at UP Diliman. Like his sister Ethel, he is a socially active student serving as National Institute of Geological Sciences (NIGS) representative to the College of Science Student Council (CSSC) and an active member of Geology Majors Society.

"I have been coordinating with the CSSC for our department and taking part in the organization of different events for the entire College of Science," explained Piere.

Despite a loaded social life, Piere still prioritizes his studies and manages to get good grades and become part of the dean's list. Currently, he is under Earth Materials Science Laboratory (EMS Labs), a research group initiated by his college which conducts researches in geosciences. After college, he considers taking up an MS degree and would like to pursue a career in the field of petroleum or geothermal production.

Mayo of Batch 2012, meanwhile, has maintained his focus on his studies. He is an incoming sophomore studying BS Public Health, a pre-medicine course, at UP Manila. Experiencing the challenges of college life, Mayo strived hard and capped off his freshman year as a university scholar. In the future, he plans to pursue a medical degree and participate and contribute in advanced studies and researches related to public health and medicine.

Achieving this much in college, Piere, Ethel, and Mayo look back to MHSS with gratitude for equipping them with the knowledge and right attitude toward their studies and the society.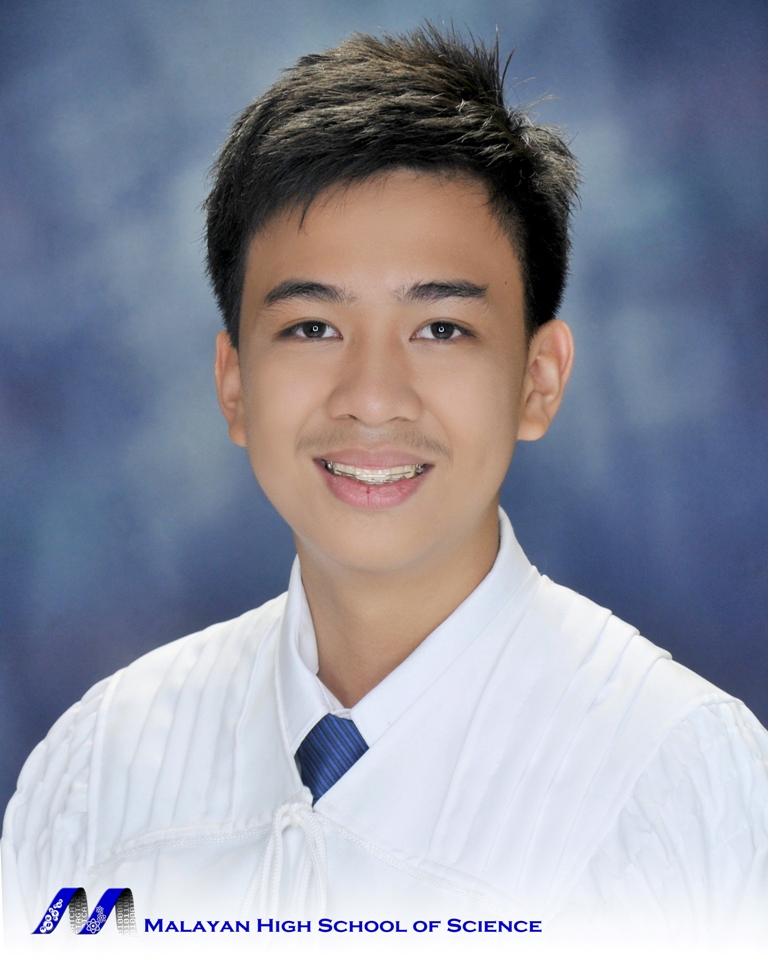 Malayan High School of Science 2013 Valedictorian Carl Adrian Roma.
MHSS has given me a set of knowledge that allows me to cope with the standards of UP," said Piere.

To this, Ethel adds: "It is a good advantage to come from a science high school if one is to pursue a science or a technological course. MHSS doesn't only teach you, but it also helps you develop other skills and talents you can use after high school."

Upon learning about these alumni's latest accomplishments, MHSS principal Dr. Efren B. Mateo takes pride in these valedictorians.

"We expect our valedictorians to do well in college, as we are confident that they have imbibed the Malayan core values, which are very essential for them to overcome struggles not only in college but also in the real world," he said.

Dr. Mateo further expressed gladness that their alumni take interest in and qualify for science and technology courses in topnotch universities in the country, a confirmation that MHSS is headed in the right direction as far as achieving its vision-mission is concerned.

The latest addition to the list of young achievers from MHSS is Carl Adrian Roma, an incoming Biology major. He passed the integrated arts and medicine program of UPD, a seven-year program offered to select entrance examination passers.

"We wish Carl Roma well in college. We expect great things from him," concluded Dr. Mateo.