In Photos: MHSS holds 3rd Parenting Seminar; centers on teen rearing
Thursday, March 7, 2013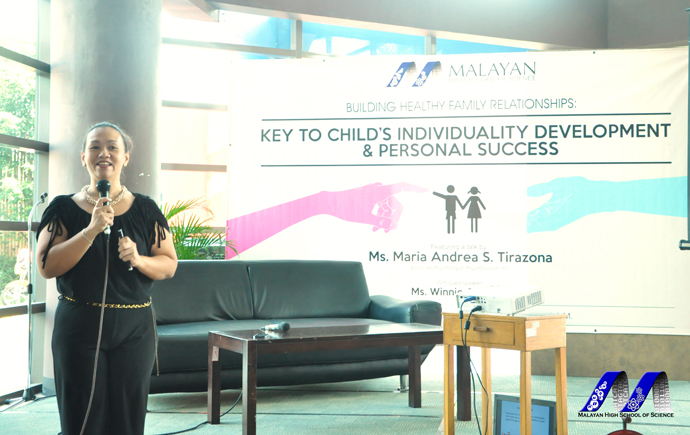 Good parenting starts with understanding and accepting one's child as an individual. Malayan High School of Science held its 3rd Parenting Seminar "Building Healthy Family Relationships: Key to Child's Individuality Development and Personal Success" last March 2. Open to public, the seminar aimed to help parents build strong and healthy relationships among family members to encourage their children's optimum growth and development particularly in their teenage years. Resource speaker Maria Andrea S. Tirazona, an associate psychologist at PsychConsult, Inc., a lecturer at De La Salle University's Psychology Department, and consultant at Playschool International, gave the talk "The Tie That Binds: Building Family Ties That Go Beyond Individual Differences and Family Conflict" advising parents how they can properly deal with their children's adolescent concerns, helping their kids establish their own identities as well as strengthen family ties. Also gracing the event was renowned TV personality and radio anchor Winnie Cordero, who shared her parenting experiences as well as some tips that the attendees might find useful.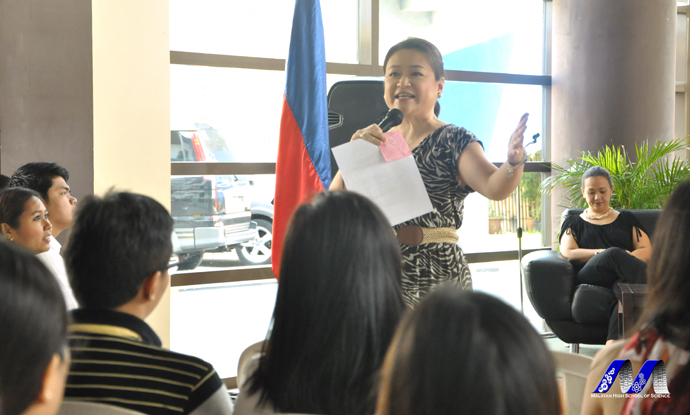 Winnie Cordero sharing her parenting experiences during MHSS's 3rd Parenting Seminar last March 2.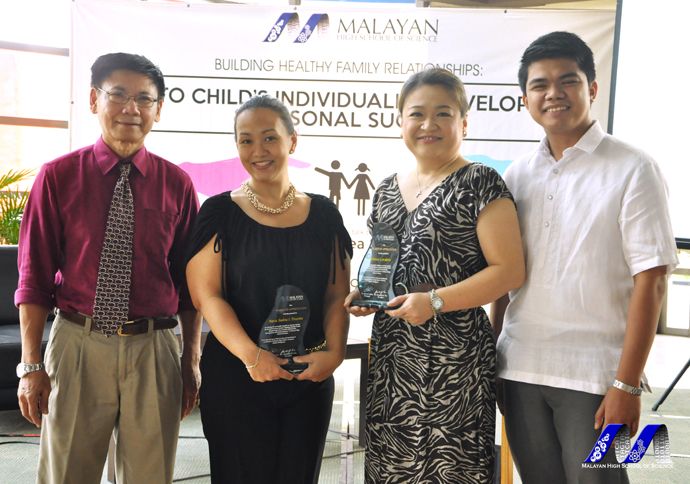 MHSS principal Dr. Efren B. Mateo, Maria Andrea S. Tirazona, Winnie Cordero, and MHSS administrative officer Ferdinand R. Geronimo.