MHSS tops cluster in 2012 National Achievement Test
Tuesday, March 5, 2013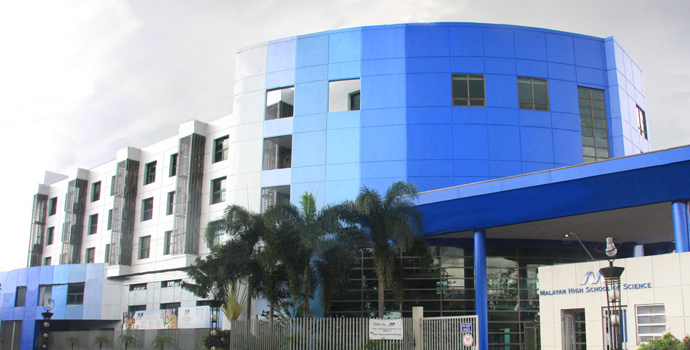 Emerging as one of the top-performing science high schools in the country, Malayan High School of Science (MHSS) achieved another major feat, as it recently topped its respective cluster in the 2012 National Achievement Test (NAT).

Among 16 schools in Cluster 4 of the Division of City Schools–Manila, who had 55 to 99 examinees for the aptitude test, MHSS ranked first with an overall mean percentage score (MPS) of 65.42, higher than its record of 53.78 in 2011.

"We are happy upon learning that MHSS obtained Rank 1 among the schools in Manila. What really impressed us is that though we've only been around for seven years, we were able to best other well-established institutions," said principal Dr. Efren B. Mateo.

MHSS topped the subject areas that are at the heart of its academic curriculum, particularly Science, Math, and English, with an aptitude score of 57.11, 73.08, and 77.94, respectively. It also ranked second in Critical Thinking and Araling Panlipunan and third in Filipino.

Dr. Mateo attributed such accomplishment to the entire institution's relentless quest for academic improvement.

"When the results of the NAT are released, we do an analysis of our performance in the different subject areas to determine the strengths and weaknesses of our students," said Dr. Mateo. "We commit our faculty to teach well and motivate students to respond positively to the academic excursions presented to them."

He added, "A week before the NAT, we give a mock exam for our students to familiarize themselves with how the test is conducted and its possible content."

The NAT is administered annually by the Department of Education (DepEd) to determine the academic performance of fourth-year high school students in the fields of Mathematics, Science, English, Filipino, and Araling Panlipunan. It is also used to assess the examinees' aptitude and mastery of certain learning areas.